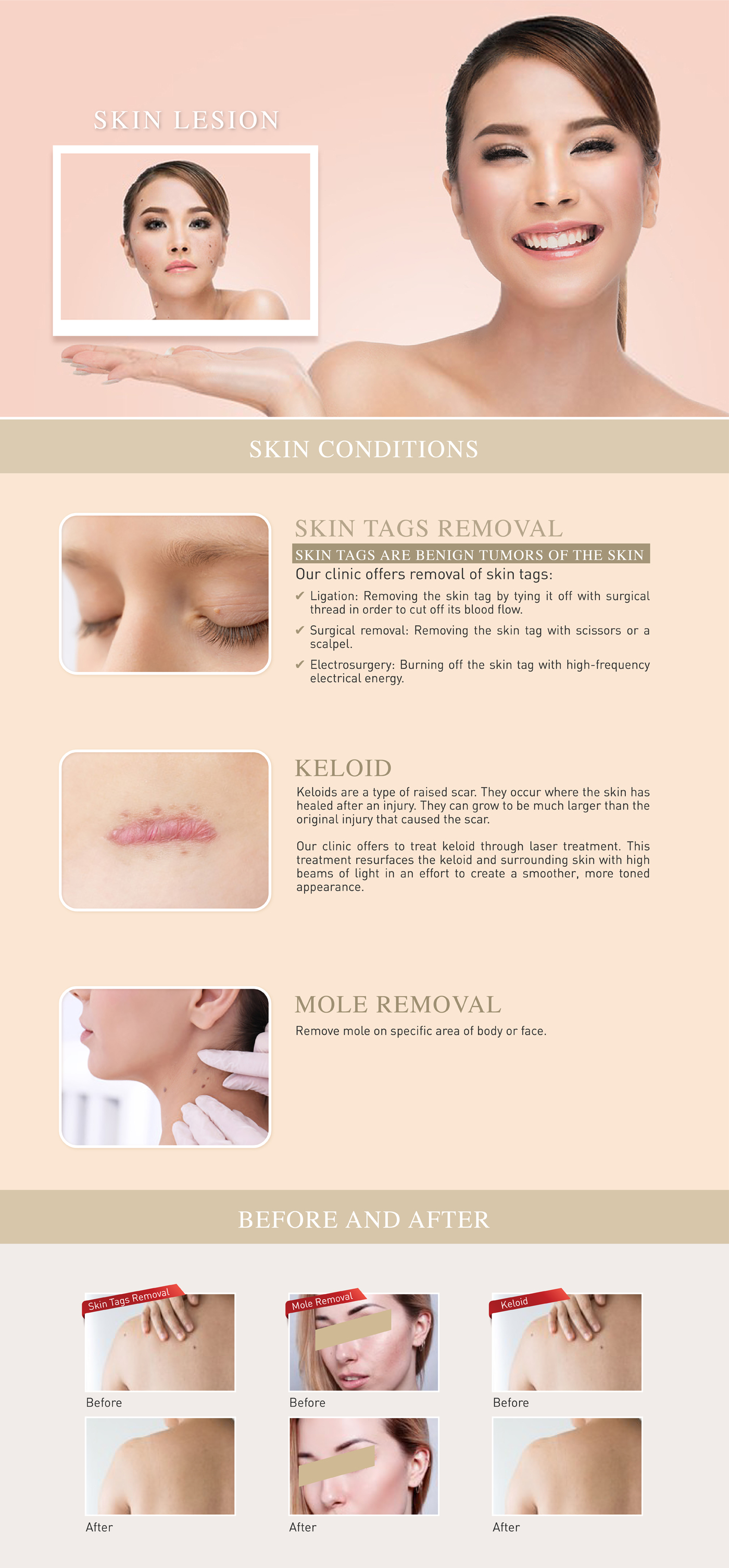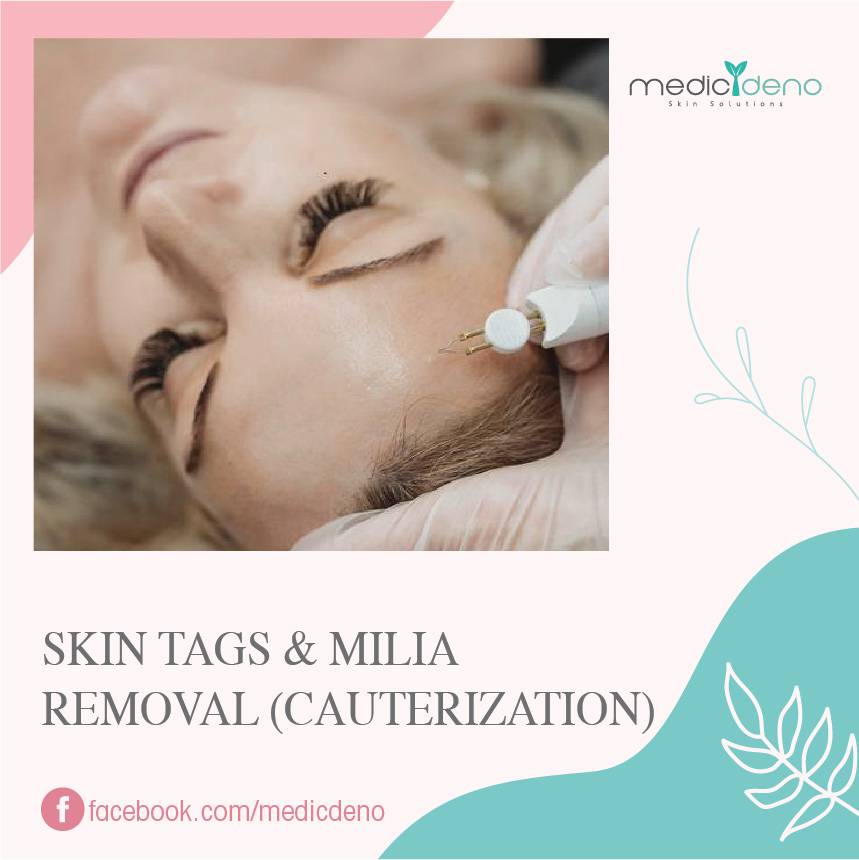 Skintags are small unsightly growths of extra skin found mainly around the neck area. Sometimes they are found on other parts of the body such as under arms. They can be sore and irritating. Diathermy is used to remove them by cutting and sealing the tissue closest to the skin.
Whiteheads or milia are unsightly white spots that appear around the forehead, nose and especially around the eyes. The causes are many and can be different for each person. They are easily and safely removed to leave skin looking clear and healthy.
We may perform the removal for up to 10 skin tags / Milia only depending on the condition of the person.
After treatment the area may be red and the removal site may produce scabbing for 3 -7 days. It's very important to follow the aftercare instructions you will be given.