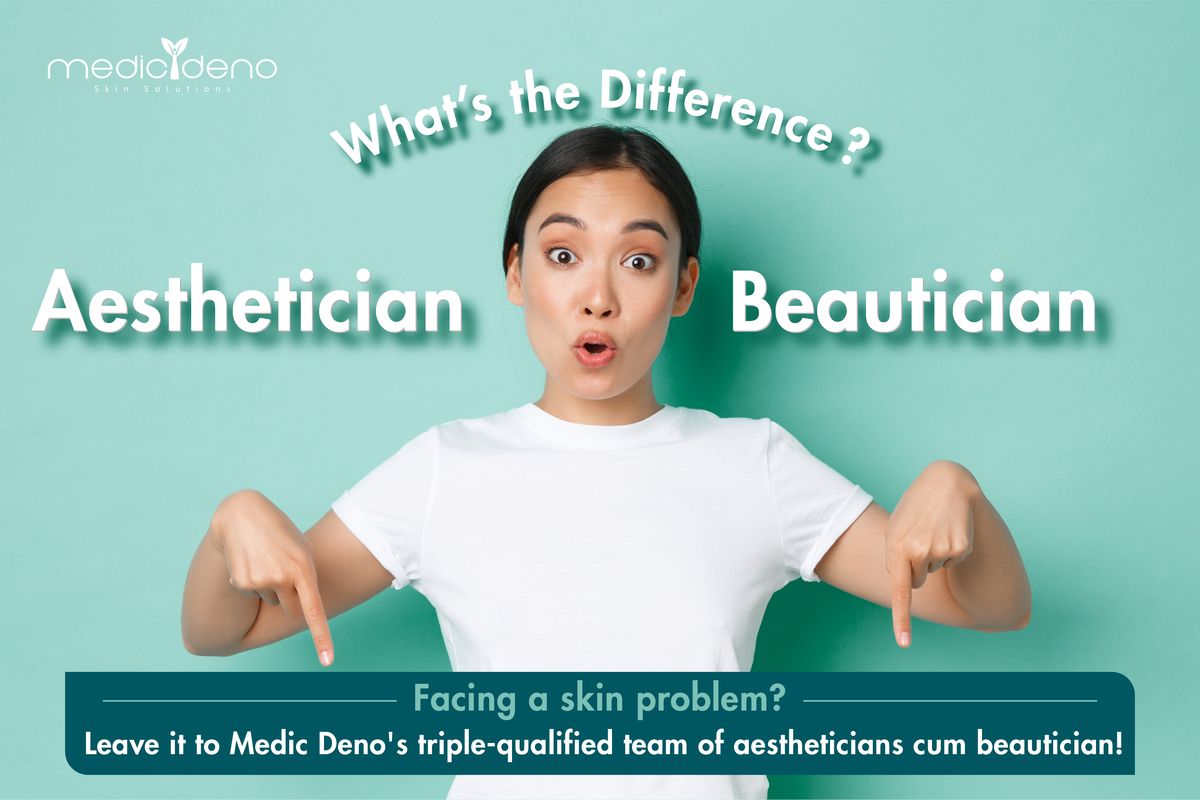 In a sea of aesthetic clinics, beauty salons and skin specialist centres, how can one safely and surely ensure they are getting the best treatment from licensed aesthetic practitioners from a registered aesthetic clinic? At Medic Deno, rest assured your skin is in the skilled hands of our certified professionals!
Why should you choose Medic Deno?
It goes down to our core values to provide confidence to our clientele with credibility and certification to perform safe and reliable aesthetic treatments. We have assembled our very own elite in-house team of skin professionals, comprising professional dermatologists and expert aestheticians from the industry, all of whom hold proper licensing and certifications to perform aesthetic beauty procedures and treatments.
Specifically for the aestheticians at Medic Deno, we are proud that our team has undergone multiple rigorous training programmes and have met advanced training standards to achieve the prestigious triple-certification status with SKPK, CIDESCO and CIBTAC. This is a compulsory requirement at our establishment to ensure the highest standards of practice, as well as the safety of our customers.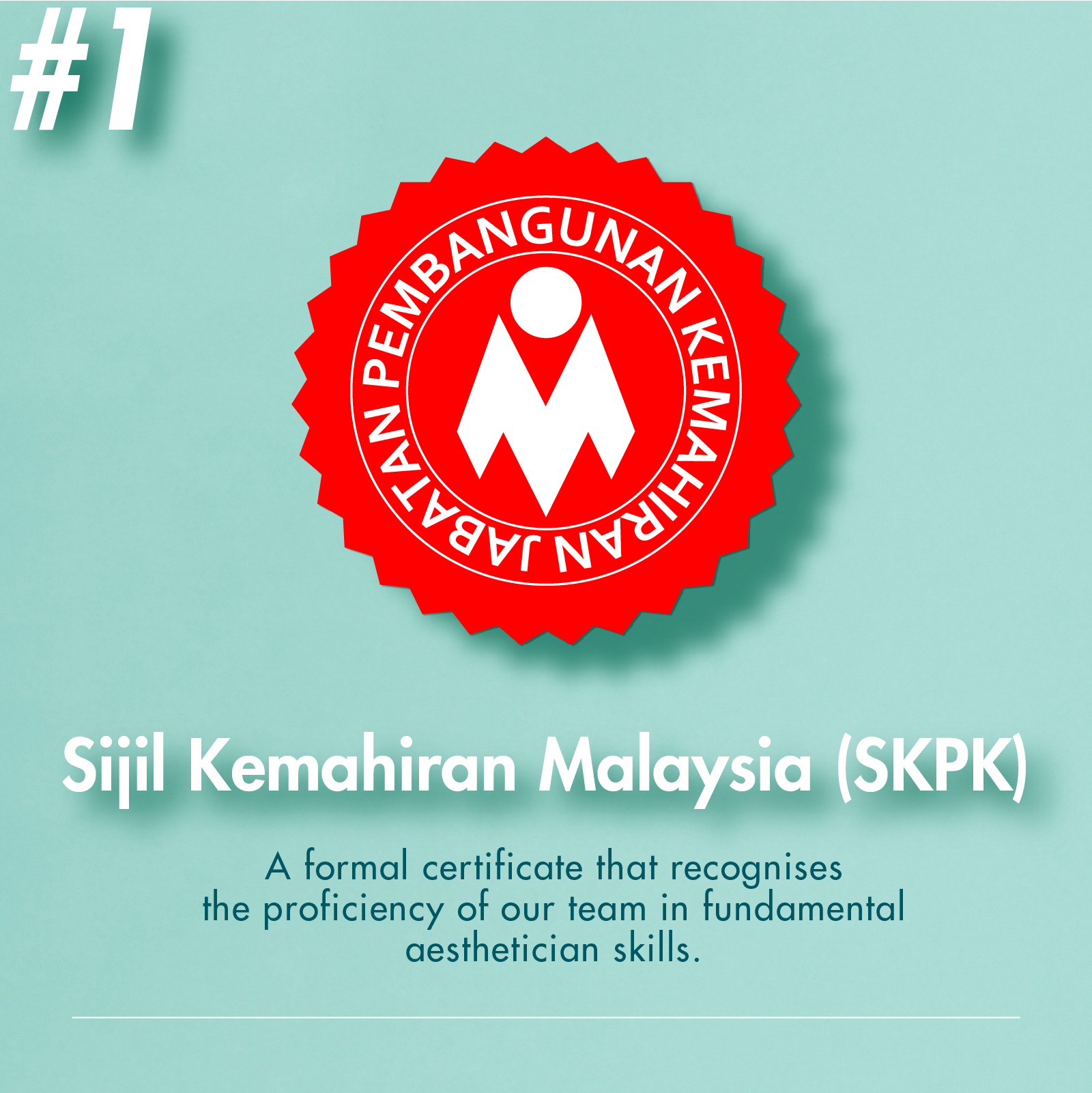 Certification #1: Sijil Kemahiran Malaysia (SKPK)
Widely recognised and accepted by the local aesthetic industry, SKPK is a skills certification programme that assesses the proficiency of an employee in fundamental aesthetician skills through a combination of theoretical learning and hands-on practical training.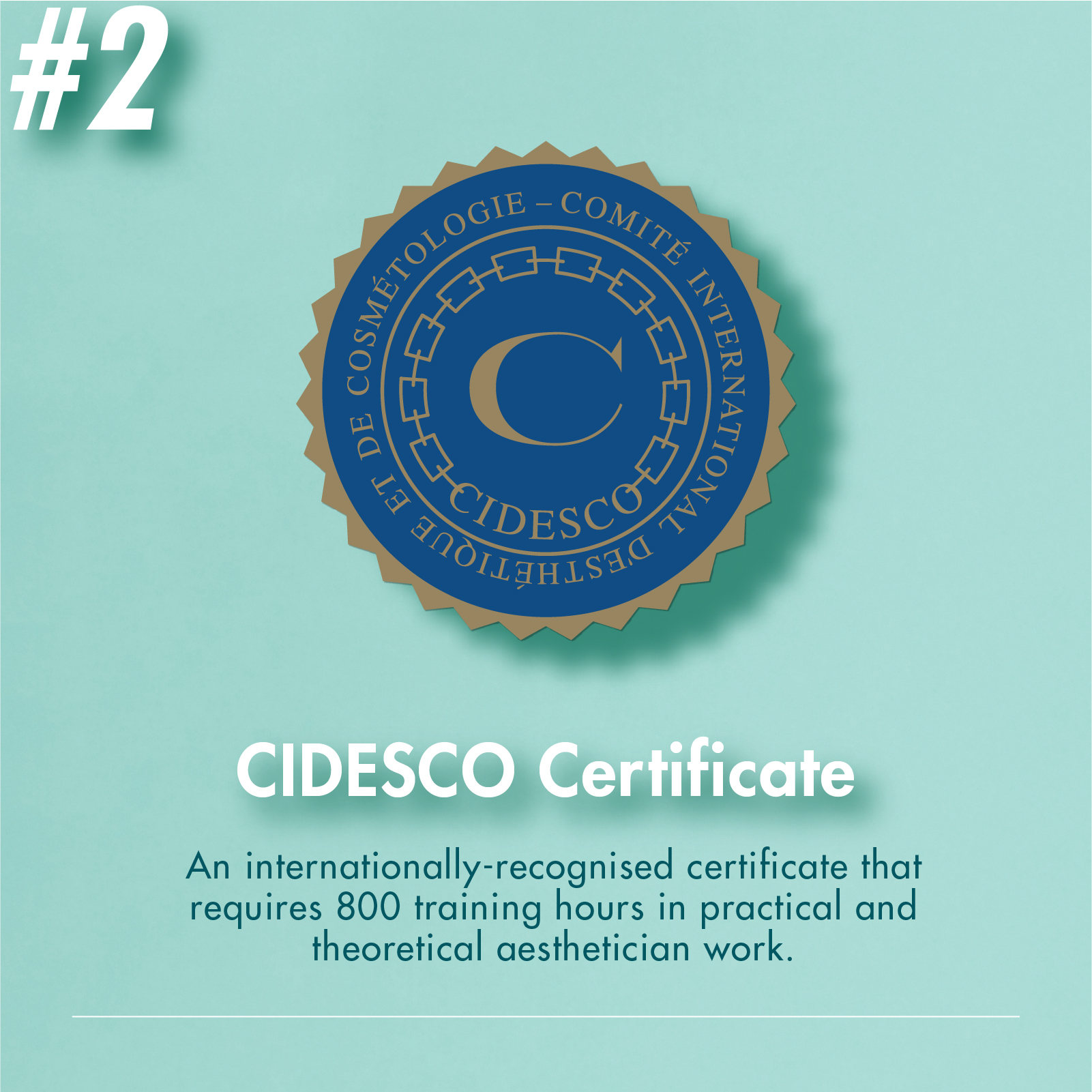 Certification #2: CIDESCO Certificate
Touted as the world's prestigious qualification for aesthetics and beauty treatments, each participant has to undergo a minimum of 800 training hours in practical and theoretical aesthetic work to be awarded a CIDESCO qualification.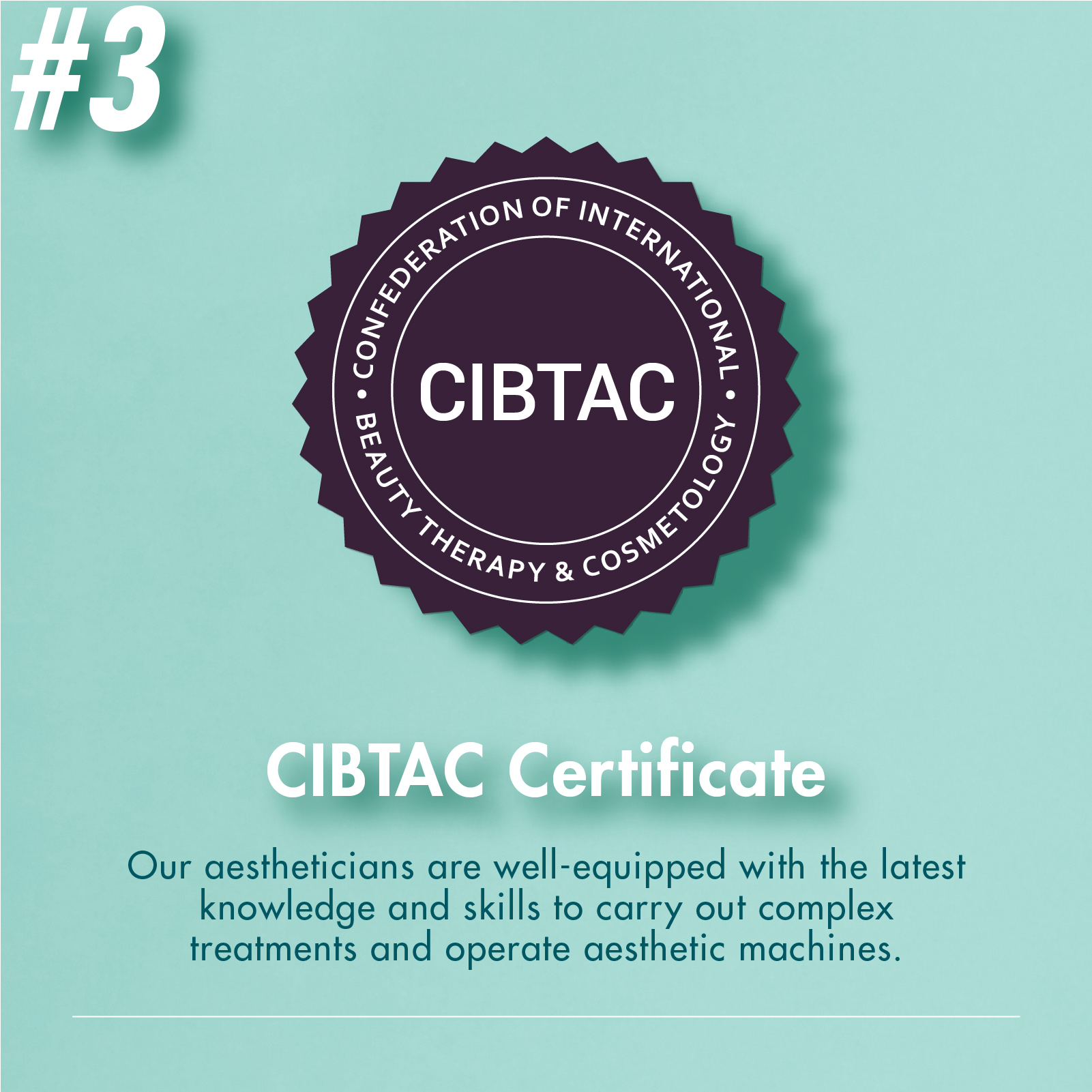 Certification #3: CIBTAC Certificate
Established in 1977, graduates of the Confederation of International Beauty Therapy and Cosmetology (CIBTAC) are highly sought-after in the industry as they are well-equipped with the latest knowledge and skills to carry out complex treatments and operate aesthetic machines.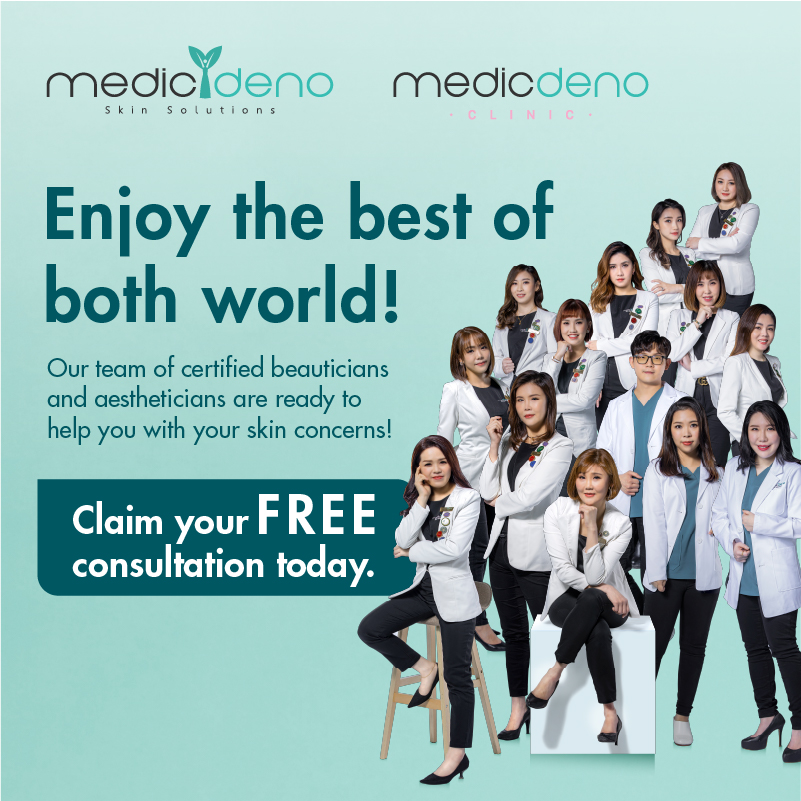 Our team of certified aestheticians is ready to serve
Whichever type of skin concern you have, our friendly team of certified aestheticians can help you achieve your acne-free skin goals! Our bestselling SSGM9 acne buster treatment programme (Selective Sebaceous Gland Modifier 9) combines the latest breakthrough technology in aesthetic treatment and a step-by-step treatment plan to unclog pores, balance sebum production and rejuvenate the skin for recovery and healing. All these are important components to help you achieve clearer, acne-free skin in the long run!
Highly personalised to an individual's needs, our elite team of aestheticians and dermatologists will customise an acne treatment plan for every individual for best results in the shortest possible time. Every individual's skin type and concern is different, therefore we highly recommend you to consult our certified skin professionals for a professional analysis and assessment for us to identify the best treatment course.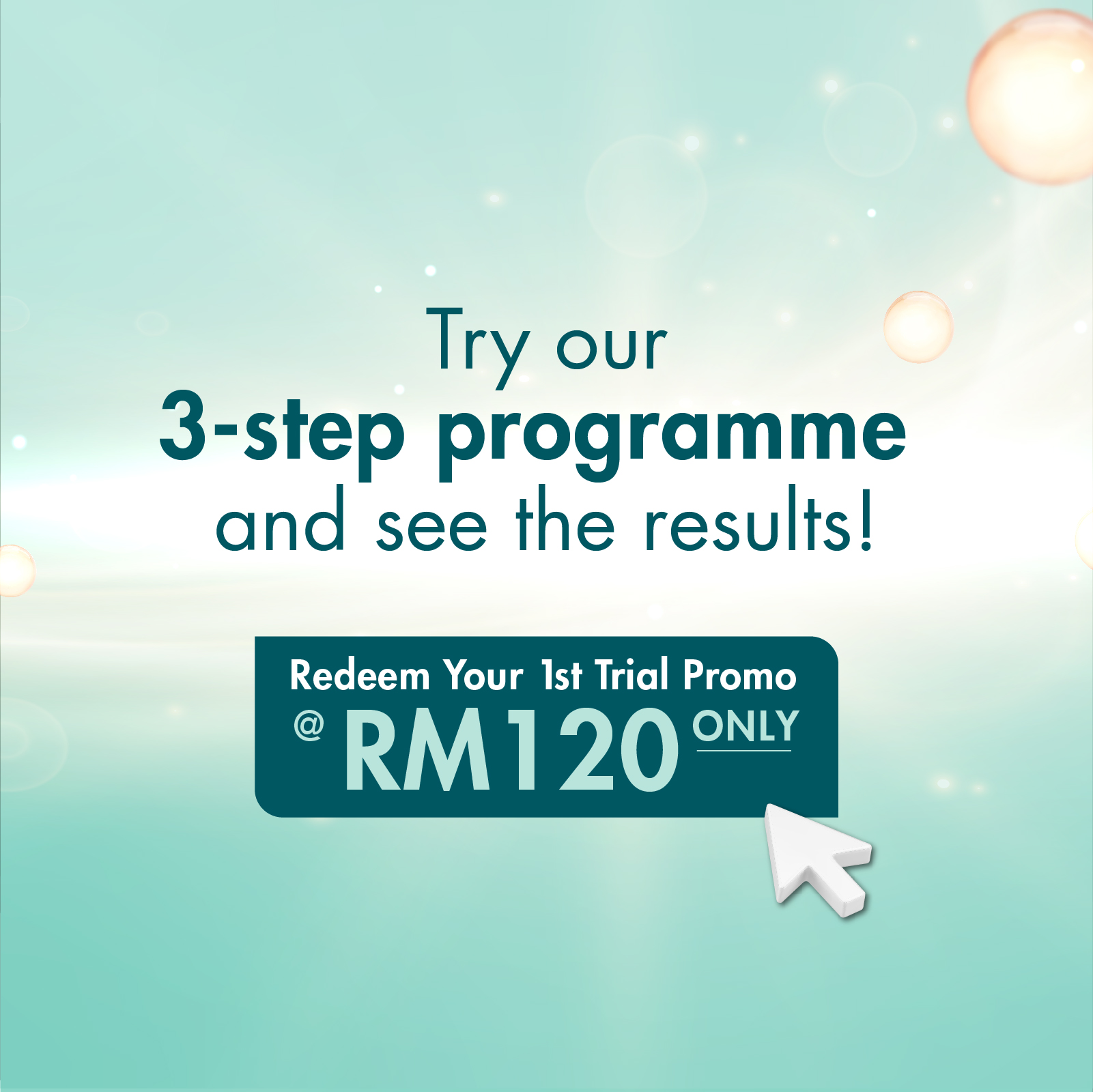 [LIMITED TIME ONLY] Claim your FREE Acne Consultation & Personalised Acne Treatment Plan at Medic Deno and enjoy our bestselling tailor-made SSGM9 acne programme at only RM120 for first-time trial!

Slots running out fast! Claim this promo now to reserve your slot.
Call us today: +603-9130 3500
Our outlets:
Cheras Leisure Mall
Kuchai Business Park
Lintang Pekan Baru, Klang
IOI Mall Puchong
Sunway Giza
IOI City Mall
Balakong
Damansara Uptown
Kepong