Regain your youth by 10 years with the hydrating wonders of Derlite Hydra Plus.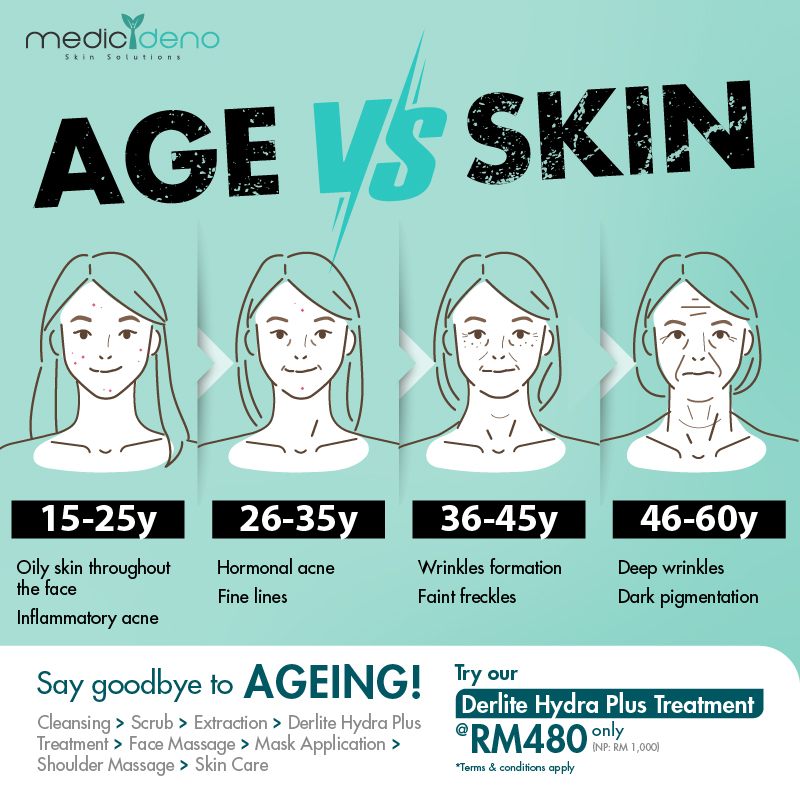 When the skin is dry, there is no elasticity. This causes fine lines and wrinkles to appear. Dryness also makes the skin more susceptible to sun damage, and soon you will notice hyperpigmentation appearing as well.
These two are telltale signs that your skin is ageing, which is the worst nightmare for anyone who wants to look like Korean celebrities who never seem to age.
Basically, dry skin is the main culprit of ageing skin and the sworn enemy of women and men who want to look youthful.
If you work in an air-conditioned office, chances are, you are prone to having dry, flaky skin too.
How to Prevent Your Skin From Ageing Faster?
You can still keep your skin young and hydrated by starting with these easy-to-follow methods:
Watch what you consume
Drink enough water, and limit alcohol and coffee intake.

Incorporate essential fatty acids in your diet (chia seeds, salmon, walnuts, almonds).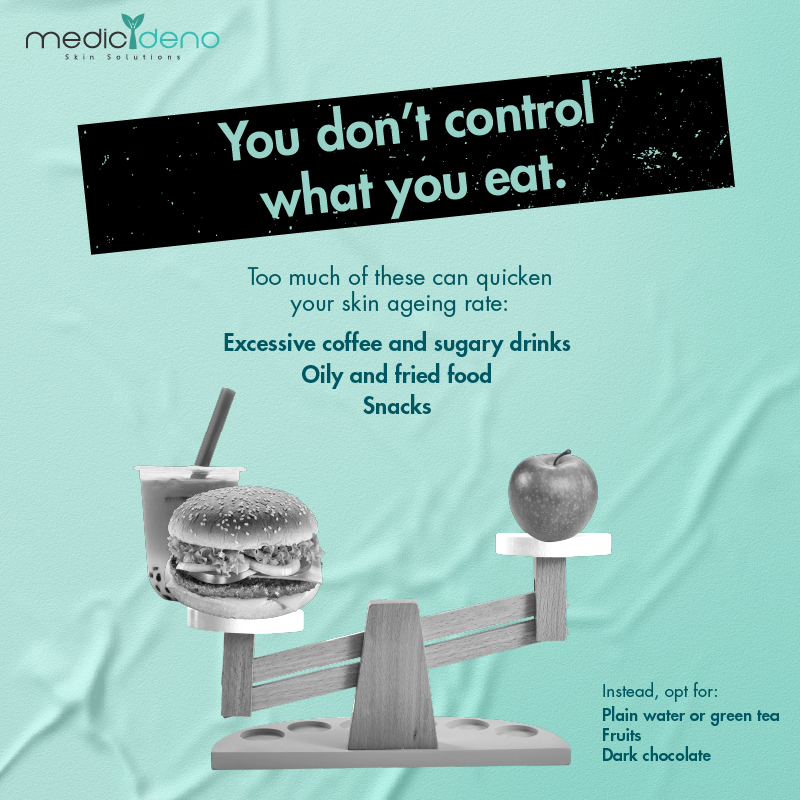 Healthy mind, healthy skin
Get enough sleep, about 8 - 9 hours a day.

Reduce stress through deep breathing.

Try meditation and yoga to relax after a hectic day.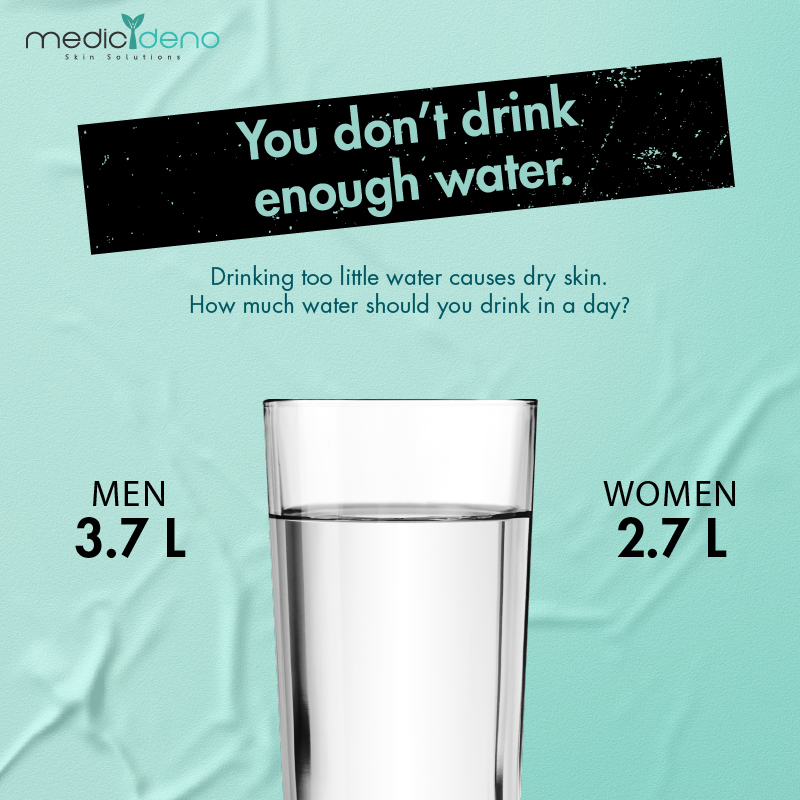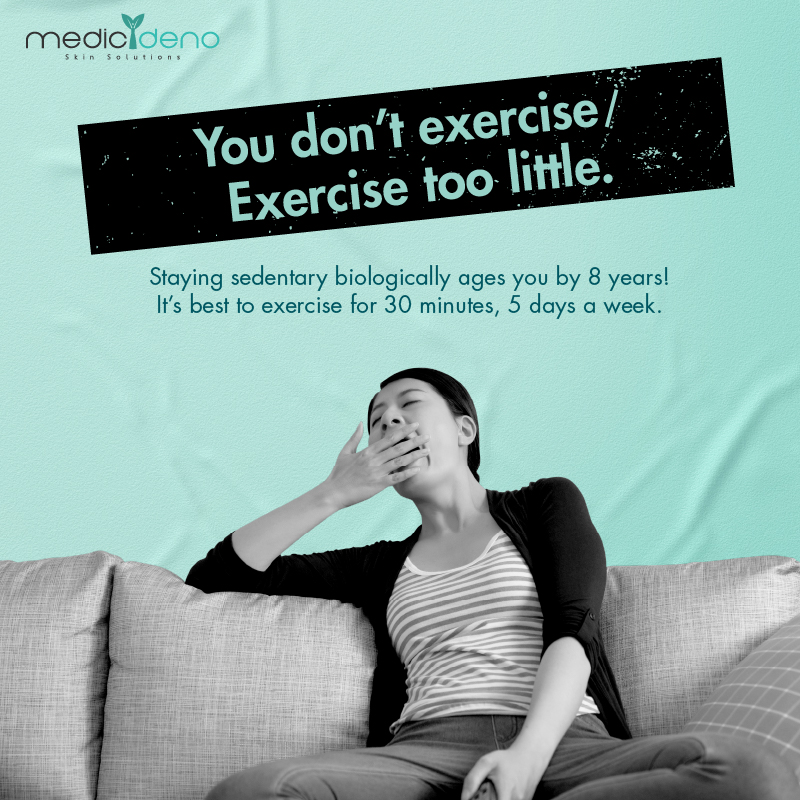 Take care of your skin the right way
Gently exfoliate once a week so your skin can absorb skincare products better.

Avoid hot showers. Use lukewarm water instead.

Use hydrating sleeping masks.

Go for facial treatments, like Medic Deno's Derlite Hydra Plus.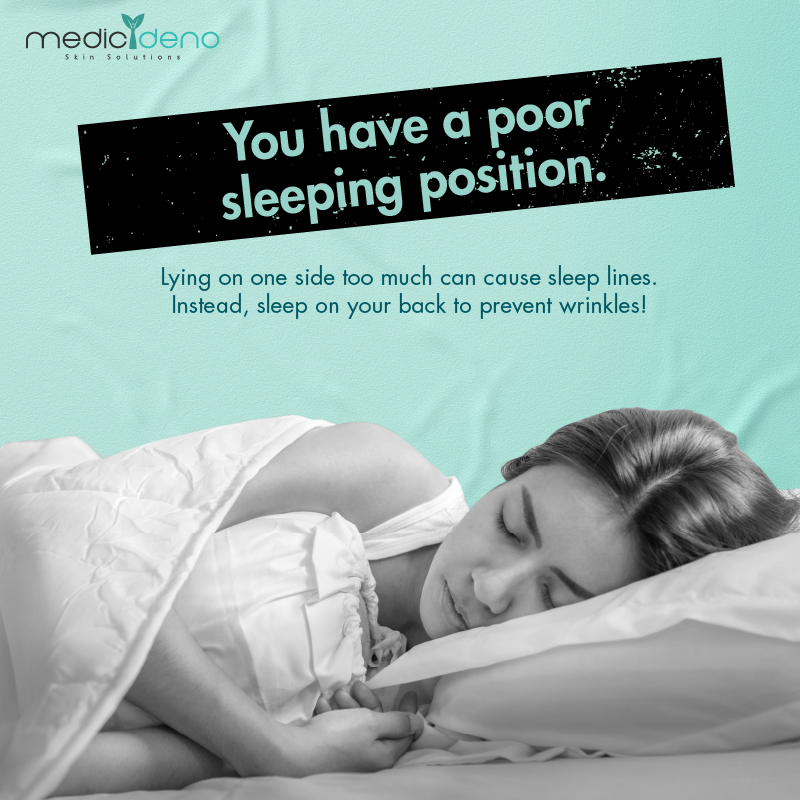 Derlite Hydra Plus Should be Part of Your Facial Regime
Do you know why people with hydrated skin always look young? That's because the skin swells (in a good way) and remains supple, which then reduces the appearance of wrinkles.
This is precisely what our Derlite Hydra Plus treatment does to tackle ageing skin issues.
The Undeniable Goodness of Derlite Hydra Plus
Water is vital to hydrate your skin cells. Hydrated cells get plump and firm which can reverse the effects of shrunken cells – wrinkles and sagginess.
Through Derlite Hydra Plus, water molecules are drawn towards dry areas of the skin and moisture is retained for a longer period of time. As a result, ageing skin caused by dehydration will look firm, youthful, and bright.

To hydrate and protect your skin from moisture loss, Derlite Hydra Plus incorporates these 3 ingredients:

Hyaluronic Acid: Moisturises the outermost layer of the skin to enable sufficient hydration, which prolongs the moisturisation effect.
Double Hyaluronic Acid: Doubles up moisturisation to seal water content in the skin. This then helps to stimulate skin metabolism and minimise large pores.
Nano Hyaluronic Acid: Provides an even deeper penetration to enhance water storage capacity. When each cell is well-hydrated, the skin gets firmer and wrinkles are reduced.
Defy Time with the Hydrating Powers of Derlite Hydra Plus

Look visibly younger
The Derlite Hydra Plus treatment instantly hydrates skin, leaving it supple with reduced fine lines.
Accelerates healing for healthier skin
Derlite Hydra Plus distributes hyaluronic acid evenly to induce cellular repair, so your skin can heal damages and ageing symptoms faster.
Smooth complexion with no sagginess
The treatment gives you a firmer skin texture, minimises large pores, and reduces blackheads so your skin looks and feels smooth.
Time-saving treatment with excellent results
This treatment leaves insignificant injection marks, so you can have this treatment done as late as 2 days before any big day.
Minimal discomfort and harmless
The pure (99.9999%) Mono Crystalline silicon nanochip has excellent biocompatibility with the skin. The Nano pins are so thin that they don't damage the skin despite penetrating the top layer.
Also read: Why is Derlite Hydra Plus Better Than Hyaluronic Acid Injection?
Feel the Hydration of Derlite Hydra Plus with our First Trial Promotion
Let our skin specialists spoil you with a well-deserved facial treatment. You can claim your first trial offer for Derlite Hydra Plus treatment at only RM480 (̶U̶.̶P̶:̶ ̶R̶M̶1̶0̶0̶0̶)̶. You're THIS close to younger-looking skin!

Call us today to reserve a slot: +603-9130 3500
Our outlets:
Cheras Leisure Mall
Kuchai Business Park
Lintang Pekan Baru, Klang
IOI Mall Puchong
Sunway Giza
IOI City Mall
Balakong
Damansara Uptown
Kepong