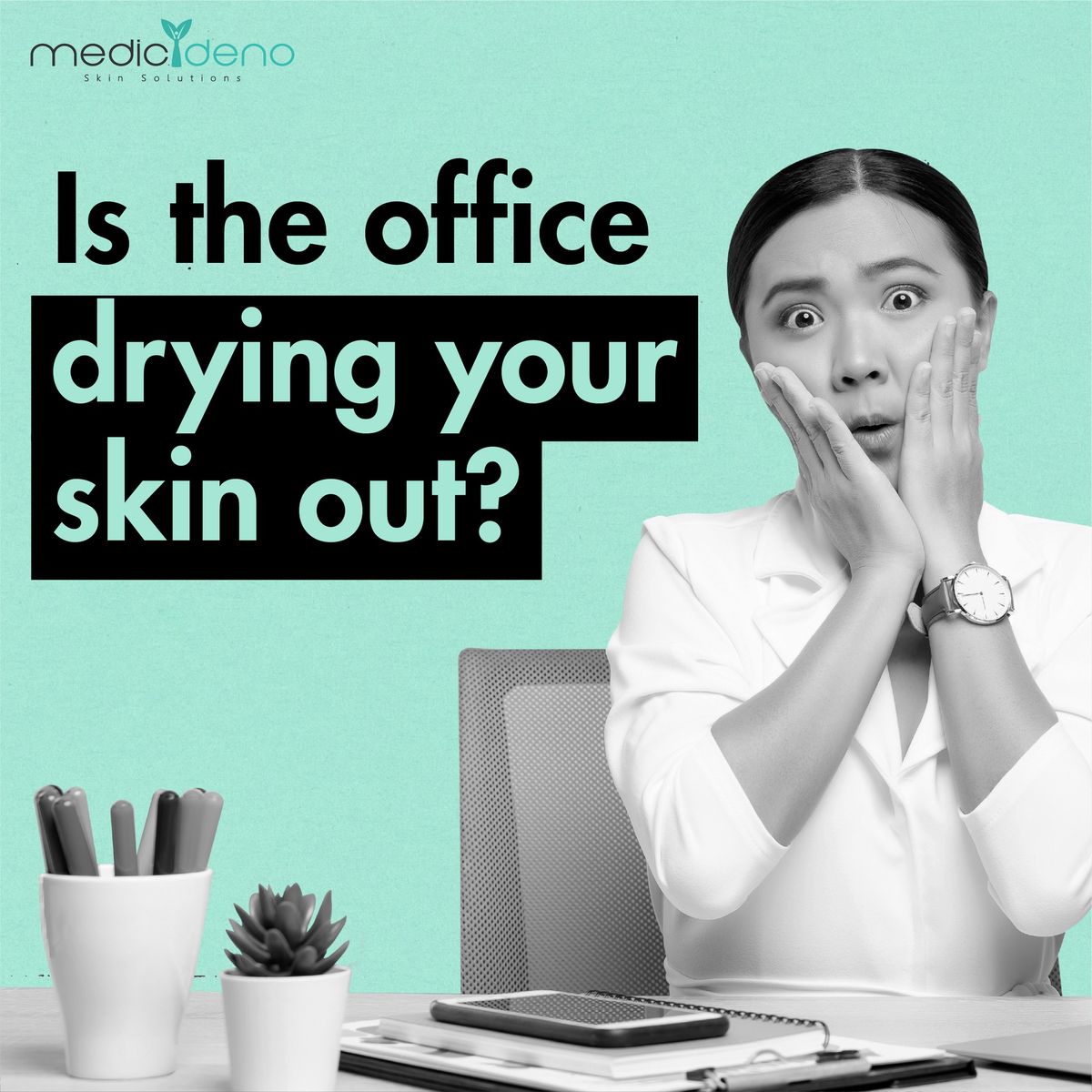 Watch out, your office could be a potential skin hazard! Contrary to popular belief that being indoors is good for our skin, your skin suffers more because of the constant blast of AC from 9 – 5 that sucks moisture from the air, drying your skin out.
When signs of trouble like dryness, flakiness and breakouts pop up, that means your skin is getting thirsty and unhappy.
Rescue your skin with Medic Deno's Derlite Hydra Plus Treatment, designed to deliver instant skin hydration with 3 hydrating blends of hyaluronic acid using a state-of-the-art nanochip technology!
【𝐋𝐢𝐦𝐢𝐭𝐞𝐝 𝐓𝐢𝐦𝐞 𝐏𝐫𝐨𝐦𝐨𝐭𝐢𝐨𝐧】𝐎𝐟𝐟𝐢𝐜𝐞 𝐰𝐨𝐫𝐤𝐞𝐫𝐬, 𝐡𝐞𝐫𝐞'𝐬 𝐲𝐨𝐮𝐫 𝐜𝐡𝐚𝐧𝐜𝐞 𝐭𝐨 𝐫𝐞𝐝𝐞𝐞𝐦 𝐲𝐨𝐮𝐫 𝐬𝐩𝐞𝐜𝐢𝐚𝐥 𝐅𝐢𝐫𝐬𝐭 𝐓𝐫𝐢𝐚𝐥 𝐬𝐞𝐬𝐬𝐢𝐨𝐧 𝐟𝐨𝐫 𝐃𝐞𝐫𝐥𝐢𝐭𝐞 𝐇𝐲𝐝𝐫𝐚 𝐏𝐥𝐮𝐬 𝐓𝐫𝐞𝐚𝐭𝐦𝐞𝐧𝐭 𝐭𝐨𝐝𝐚𝐲
𝐂𝐥𝐚𝐢𝐦 𝐭𝐡𝐞 𝐩𝐫𝐨𝐦𝐨 𝐧𝐨𝐰:

*Only for first-time customer. Terms & conditions apply.