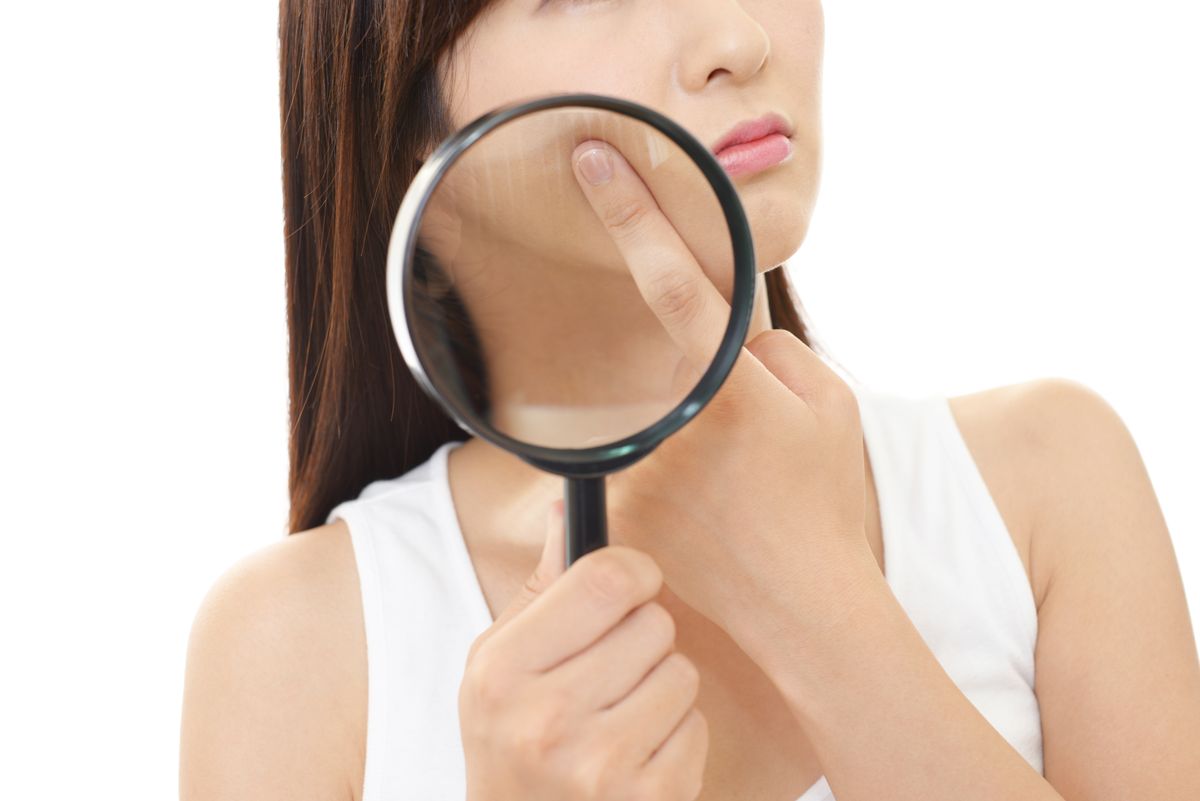 Life is already challenging enough, and suddenly you have oily AND dry skin at the same time. Oh no!

Understanding your skin type is an important step in achieving healthier, clearer, and more radiant skin. Each skin type has unique characteristics and requires different types of care and treatment. Here is a guide to help you identify your skin type:
Oily skin: If your skin is oily, your face will appear shiny. This may be due to enlarged pores, which makes your skin prone to experience acne breakouts or blackheads.

Sensitive skin: Sensitive skin usually appears red and feels itchy. Sensitive skin is easily inflamed due to allergens or environmental factors. This type requires a more delicate routine and products that don't have ingredients that are too harsh on the skin.

Dry skin: Dry skin may appear flaky or rough and may feel tight or itchy. It may also be more sensitive to environmental factors such as cold or dry air.

Combination skin: Combination skin is a mix of oily and dry skin types. You may experience an oily T-zone (forehead, nose, and chin) and dry cheeks. Combination skin requires a balanced skincare routine that addresses both oily and dry areas.

Normal skin: If your skin is normal, it will appear smooth, with a healthy glow and minimal blemishes. Despite that, normal skin still requires a proper skin care routine to maintain its natural balance.
If you are unsure about your skin type or have concerns about your skin's health, book a slot with us at Medic Deno for personalised recommendations!
Psst, you might want to try the 24K Gold Facial for a radiant, supple and healthy skin.

All skin types can benefit from this facial!
👉🏻 Lightens complexion
👉🏻 Anti-ageing
👉🏻 Reduces acne

𝐖𝐞❜𝐫𝐞 𝐨𝐟𝐟𝐞𝐫𝐢𝐧𝐠 𝐚 𝐬𝐩𝐞𝐜𝐢𝐚𝐥 𝐑𝐀𝐘𝐀 𝐏𝐑𝐎𝐌𝐎 𝐟𝐨𝐫 𝐲𝐨𝐮
🌟 Spend only RM120* for your first-time session of 24k Gold Facial (NP: RM660)
🤩 FREE Hydrating Facial Mask* (1pc) worth RM25.80!
😉 FREE Deep Cleaning Facial

Sign up for your First Trial now!



*Terms & conditions apply. While stocks last. For first-time customers only.