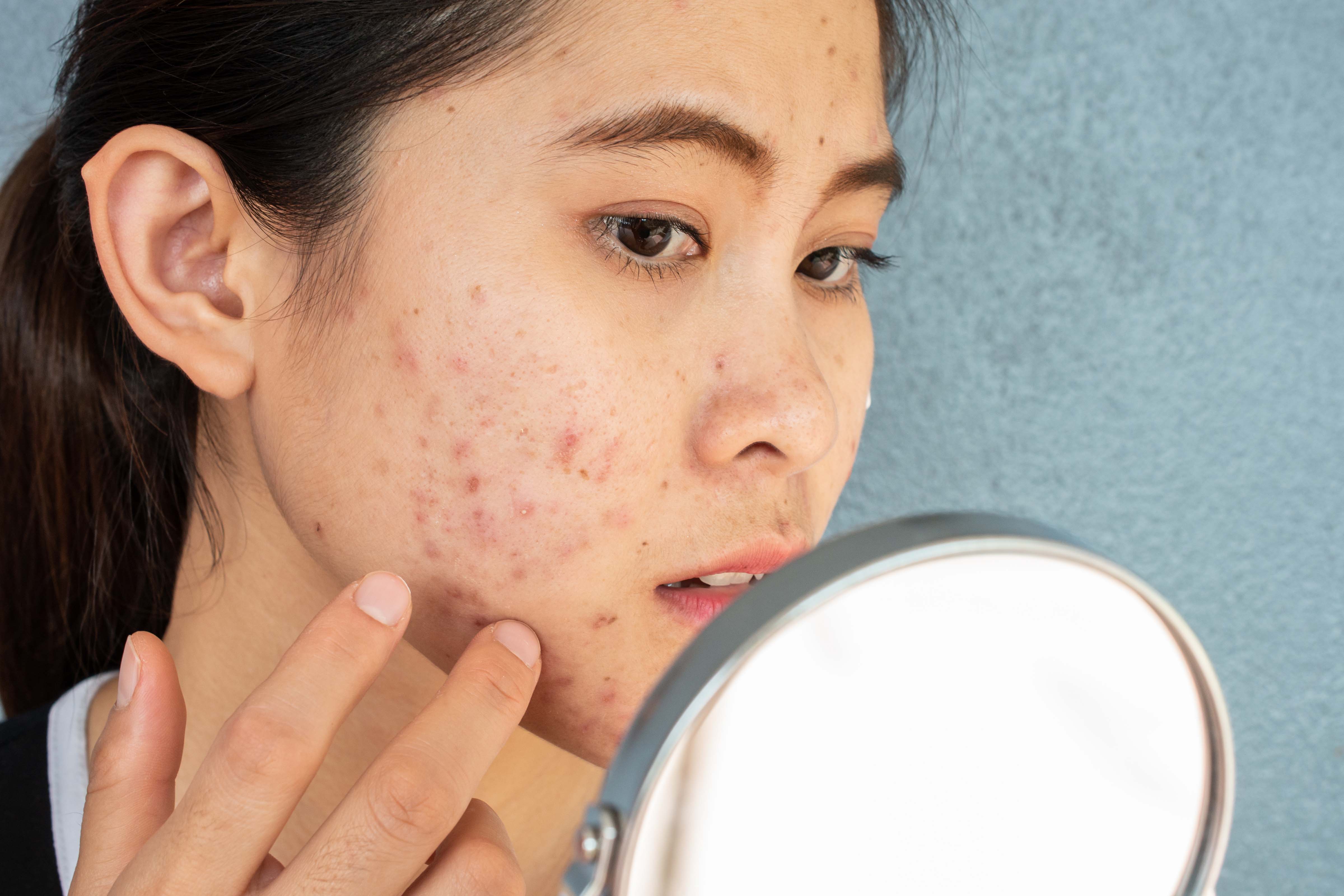 Breakouts are never fun to have, especially when it's only a couple of weeks before Raya! If your skin has been acting out lately with signs of clogged pores, acne and blemishes popping up in full rage, it's time to go into full skin-mergency mode.
So, what can you do to clear acne before Raya? Here are four tips that will help your skin look its best for the festive season.
Care for your skin with skincare
Your skin needs delicate care during this critical time, so show it plenty of love by following a skincare routine to kick-start its road to recovery. Cleanse your face twice a day to get rid of any makeup, dirt, oil and sweat and layer on an oil-free moisturiser after cleansing to strengthen the skin barrier. Use a specialised spot treatment on active acne to reduce redness and swelling.
Don't pop your pimples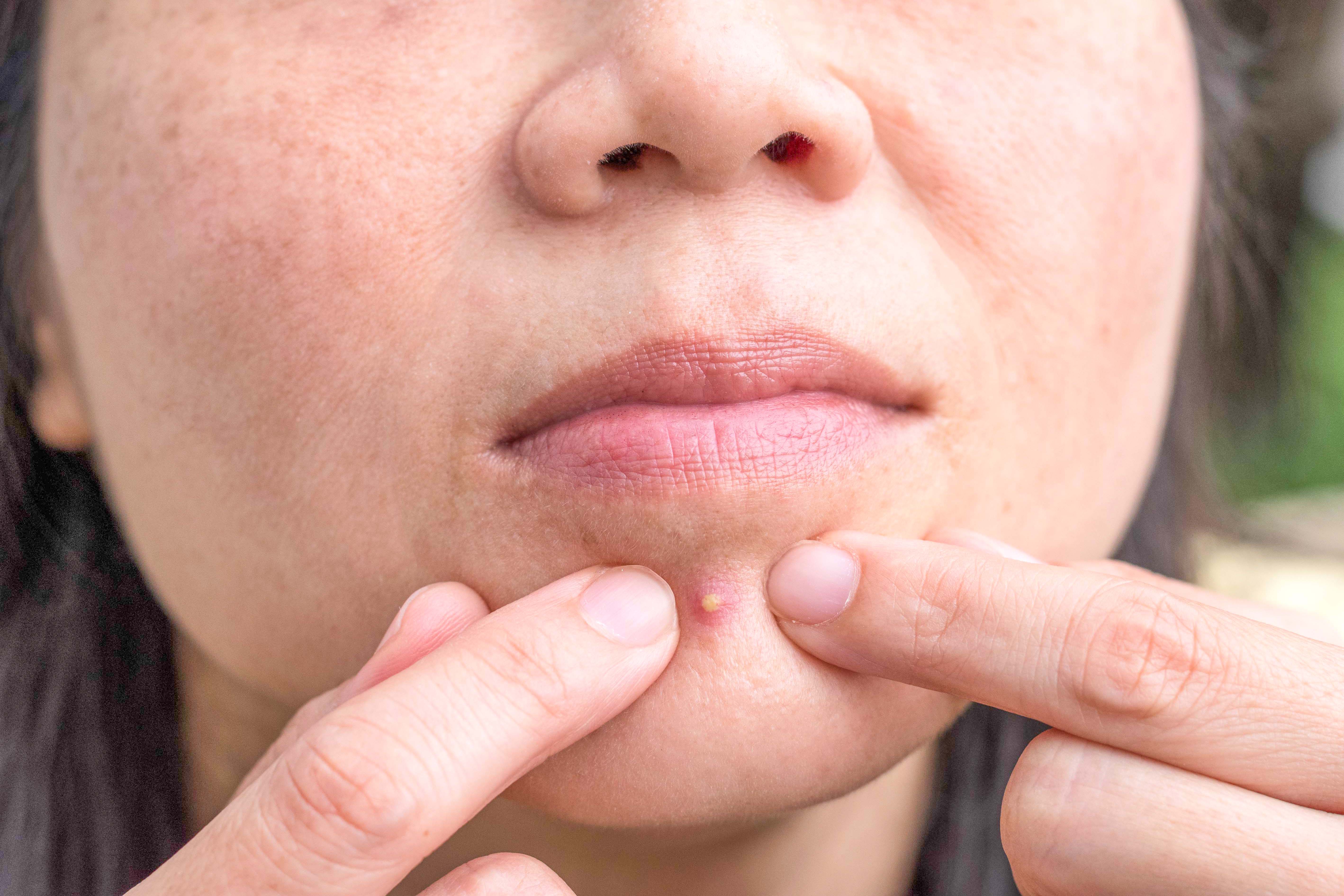 We know it can be tempting to pop pimples (especially those with visible pus), but by doing so, you actually risk making them even bigger and more inflamed! The infected material may get pushed deeper into the skin and your nails may even damage your skin surface, leaving scars.
Extract blackheads early
Everyone has blackheads, but especially for acne sufferers, it's advisable to get these dead, clogged cells removed to prevent further blemishes and ensure faster healing for the skin. You can use a store-bought pore cleansing strip to extract blackheads – however they can only remove the top "plug" of the blackhead and not the entire piece.
For proper blackhead removal, you'll need professional extraction service from a certified skincare specialist centre, such as MedicDeno! Good news is, we offer professional blackhead and whitehead extraction service as part of our S.O.S Clear Acne Treatment package.
MedicDeno's S.O.S Clear Acne Treatment
If two weeks is all you have to get your skin back on track, our signature S.O.S Clear Acne Treatment is the perfect choice for you! Created to target problem areas such as clogged pores, acne, acne scars and dull, uneven skin, this luxurious treatment comprises 7 curated steps to deep clean pores and gently soothe irritation, while treating acne to prevent breakouts in the future.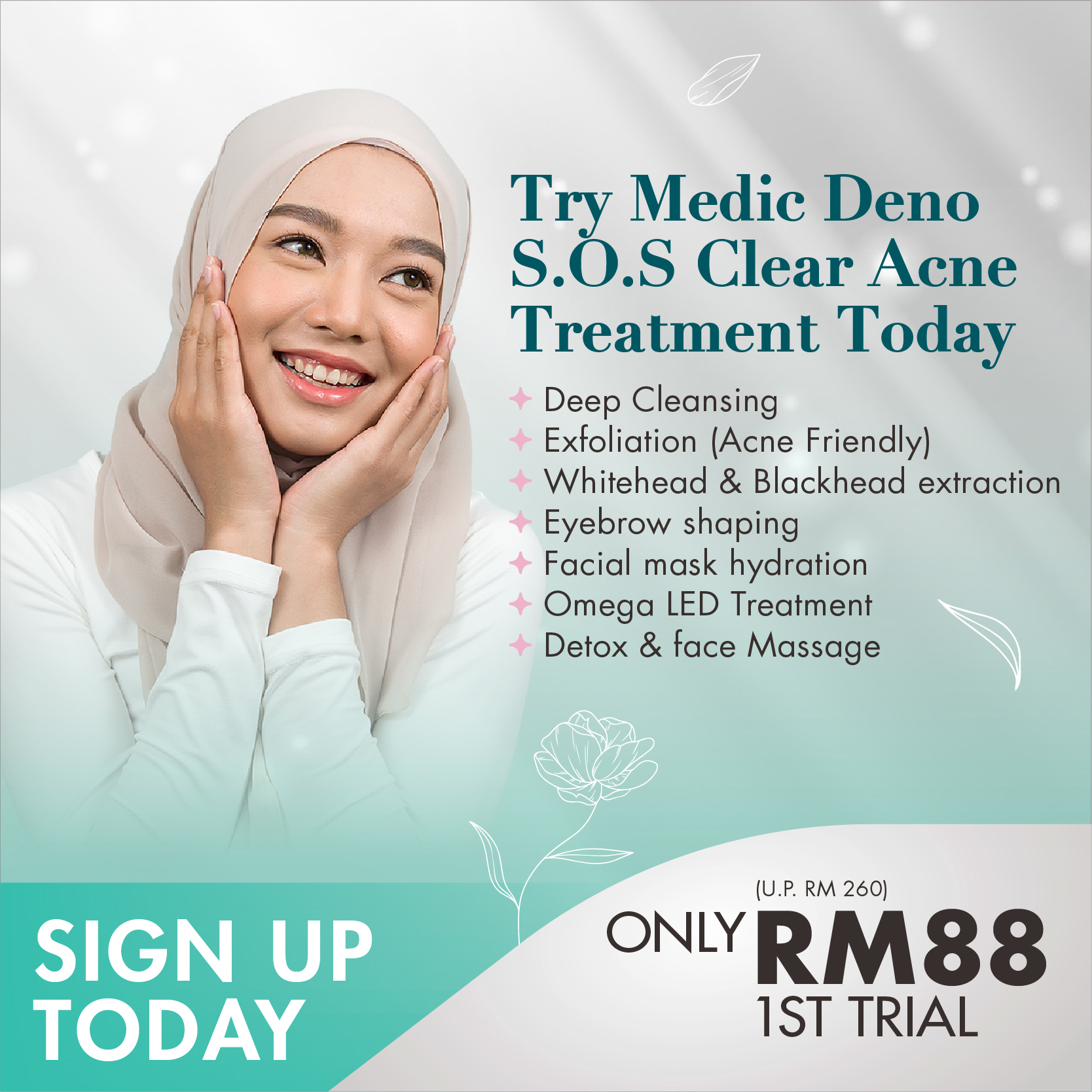 Our professional skin specialists will begin with a brief consultation to analyse your skin condition and skin type. Be sure to tell the aesthetician about any skin issues you have, and the current skincare products you are using as these questions are essential for us to treat your skin concerns.
Step 1: Deep pore cleansing
After the consultation, we will begin by removing dirt, impurities and makeup with a special medicated facial cleanser to soothe and prep the skin for the treatment.
Step 2: Soothing exfoliation
Our gentle acne-friendly exfoliation process can help to remove dead skin cells and allow skincare products to be better absorbed later in the treatment.
Step 3: Gentle whitehead & blackhead extraction
Using a facial steamer to relax and open up the pores, our aesthetician will carefully carry out a professional extraction of whitehead and blackheads using specific tools that are delicate on the skin.
Step 4: Professional eyebrow shaping
Of course, what's glowing skin without a pair of gorgeous brows to frame the face? Our aesthetician will carefully groom and shape the brows according to your unique facial shape, giving you beautiful picture-ready arches for your upcoming Raya photo sessions.
Step 5: Deep hydration facial mask
Next, a customised concoction of hydrating face mask will be applied on the face to soothe and reduce any inflammation, while boosting the skin's moisture levels and skin barrier.
Step 6: Omega LED light therapy
Using our professional state-of-the-art Omega LED light therapy equipment, a mask will be placed over the face to deliver target light rays to the skin, stimulating the cells from within to accelerate its natural healing and regeneration process.
Step 7: Facial detox with clarifying massage
As the final step to the treatment, our aesthetician will apply a soothing moisturiser while gently massaging the face using lymphatic techniques to enhance blood circulation and drain away toxins from the cells.
You'll leave our treatment session with soft, cleansed and supple skin that helps to fade scars, brighten dull skin and prevent breakouts in the coming weeks. Witness the incredible transformation in as little as one treatment session to help you to refresh, restore and reawaken your skin in time for Raya – in as little as 2 weeks!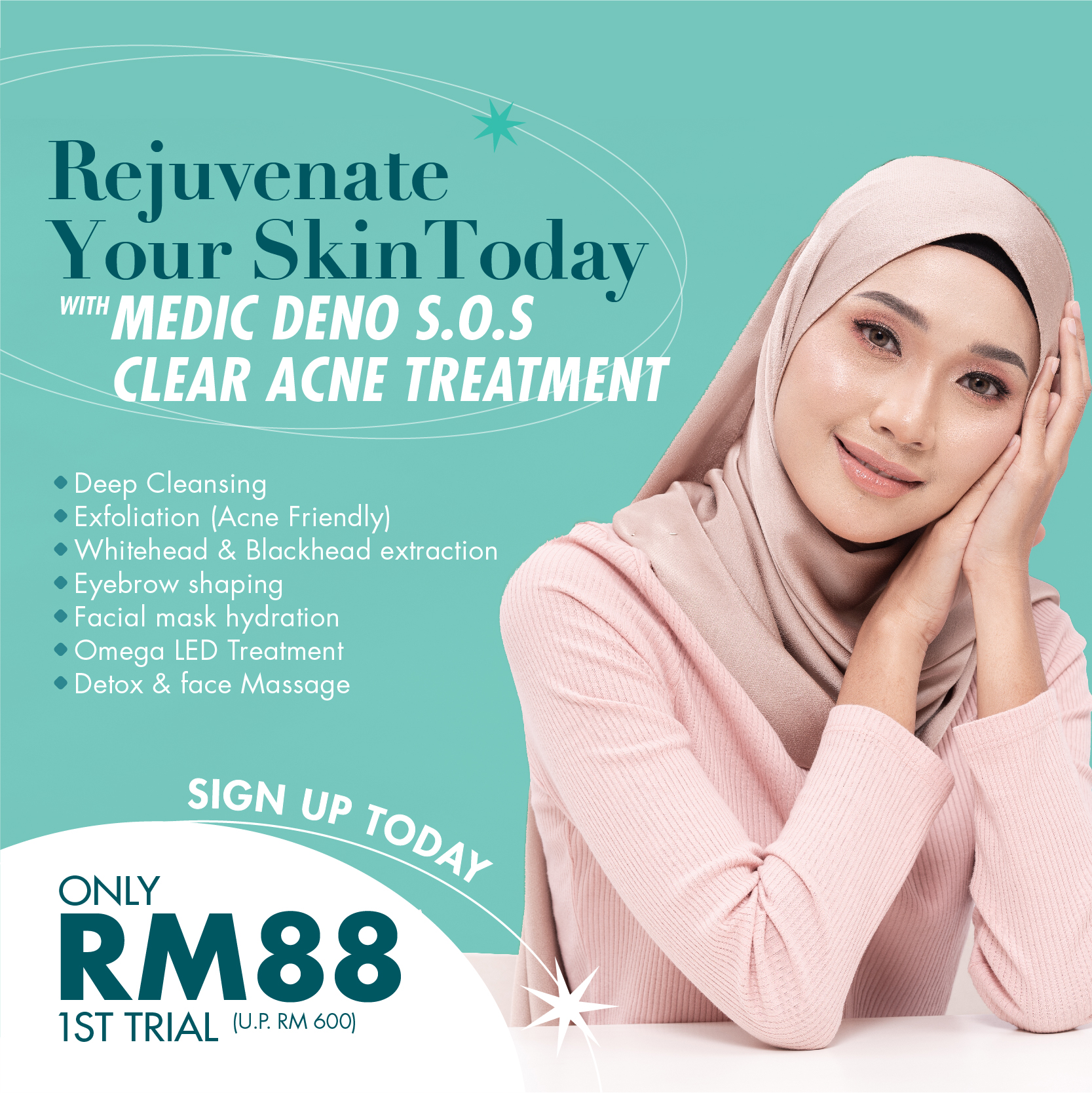 [RAYA PROMO] Only RM88 for S.O.S Clear Acne Treatment
For a limited time only, you can claim your first trial offer for S.O.S Clear Acne Treatment at only RM88 (̶U̶.̶P̶.̶ ̶R̶M̶2̶6̶0̶)̶! Look forward to a refreshed complexion with cleaner and more refined pores, just in time for you to unveil a gorgeous Insta-ready radiance for your Raya selfies and wefies.

Call us today: +603-9130 3500
Our outlets:
Cheras Leisure Mall
Kuchai Business Park
Lintang Pekan Baru, Klang
IOI Mall Puchong
Sunway Giza
IOI City Mall
Balakong
Damansara Uptown
Kepong