Why Derlite Hydra Plus Treatment is Better than Hyaluronic Acid Injection
As the saying goes, there is no beauty without pain. For many years, hyaluronic acid injection (HA injection, also known as dermal filler) has been regarded as one of the most effective anti-ageing treatment methods – however, it also comes with its fair share of discomfort that may turn off even the most adventurous beauty enthusiast.
Introducing Medic Deno's latest breakthrough aesthetic procedure, Derlite Hydra Plus Treatment! It is a form of microneedling treatment that delivers identical benefits with minimal pain and zero downtime, allowing better flexibility and a more comfortable experience that is just as effective. Read on to find out why Derlite Hydra Plus Treatment is better than hyaluronic acid injection!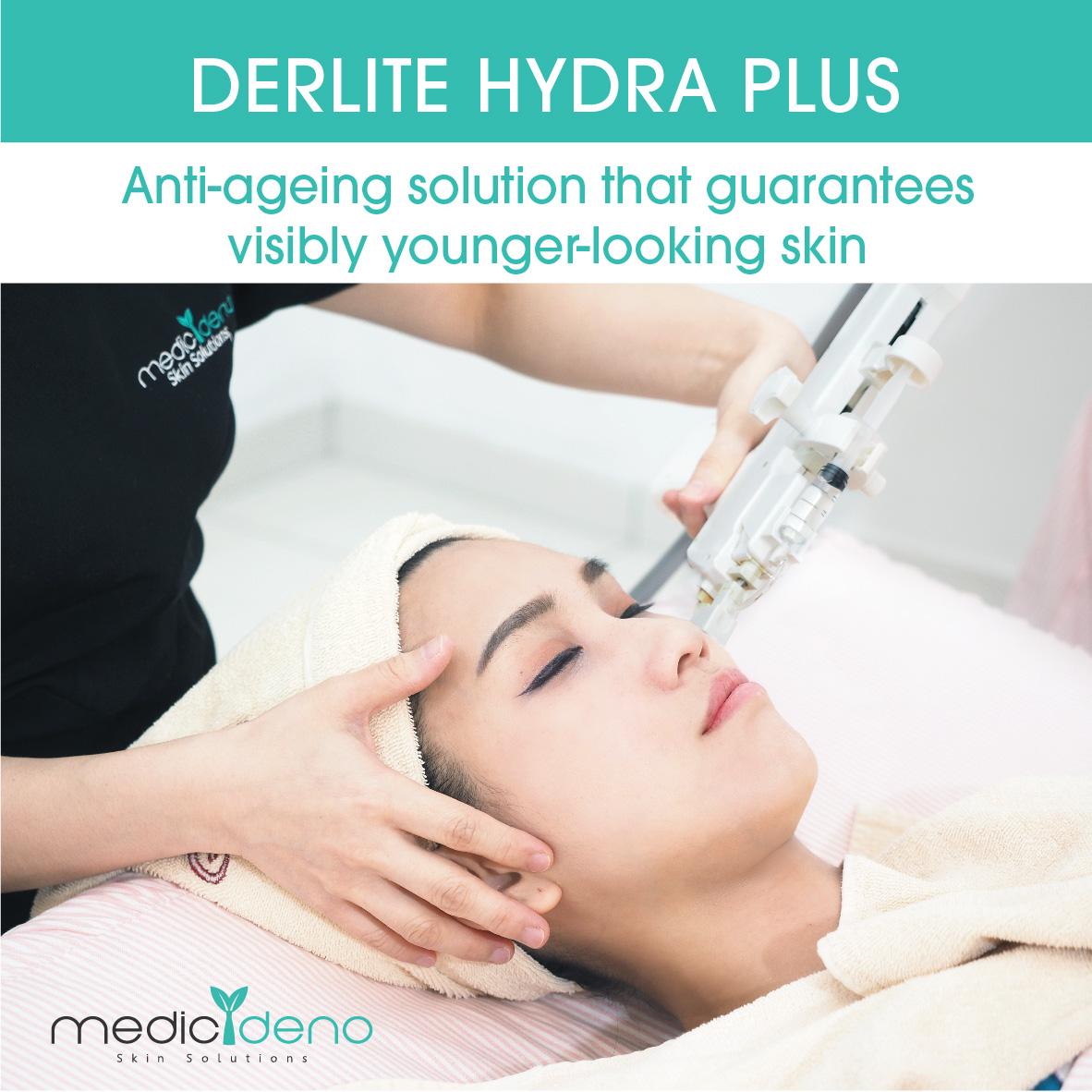 Advanced procedure with nanochip technology
Conventional HA injection requires point by point injection with a standard needle and syringe to manually inject hyaluronic acid to specific treatment areas for improved hydration and added volume.
Derlite Hydra Plus Treatment on the other hand utilises an advanced nanochip penetration technique using a special device designed with nano pins that are incredibly fine, allowing hyaluronic acid to perforate the top layer of the skin without damaging it. Turns out, there IS beauty without pain!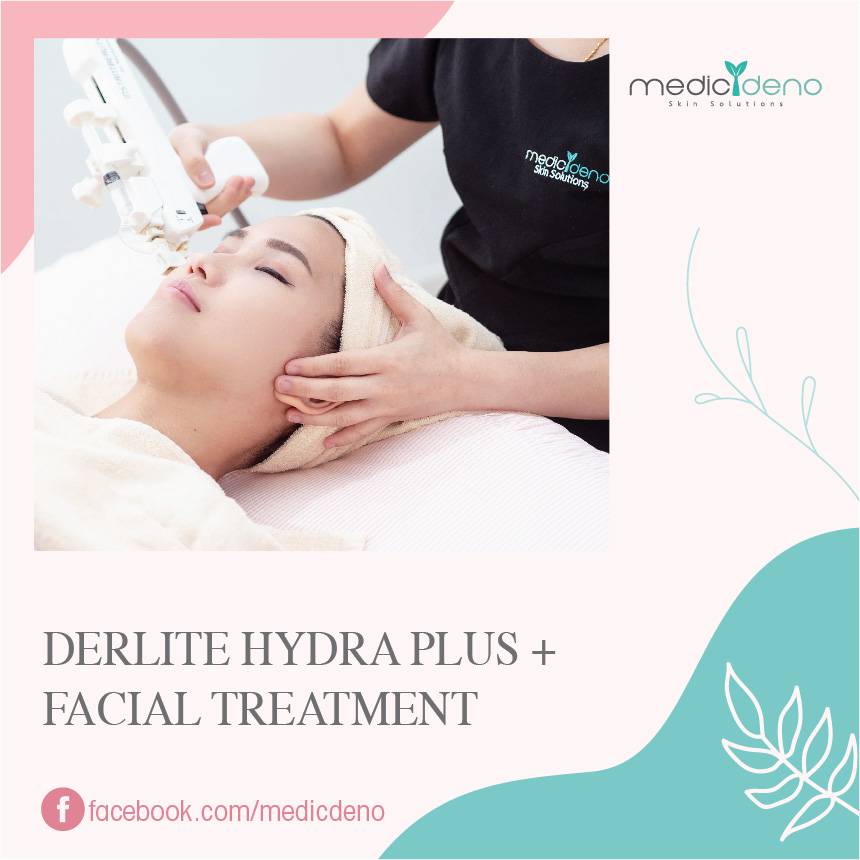 Micro penetration with minimal to no pain
A skilled and steady hand is essential to ensure a comfortable experience for the patient. Oftentimes, pain that comes with typical hyaluronic acid treatments are most likely caused by uneven pressure applied on the skin during the injection, as well as the needle's penetration into the deep dermis, resulting in stinging and discomfort during the treatment.
However with Derlite Hydra Plus Treatment, the entire procedure is designed to be as pain-free and fuss-free as possible with our state-of-the-art Derlite device tool. Equipped with a smart delivery system that automatically creates micropores on the epidermis level without any significant skin damage, rest assured you're in for a pleasant and comfortable experience in the hands of our professionals.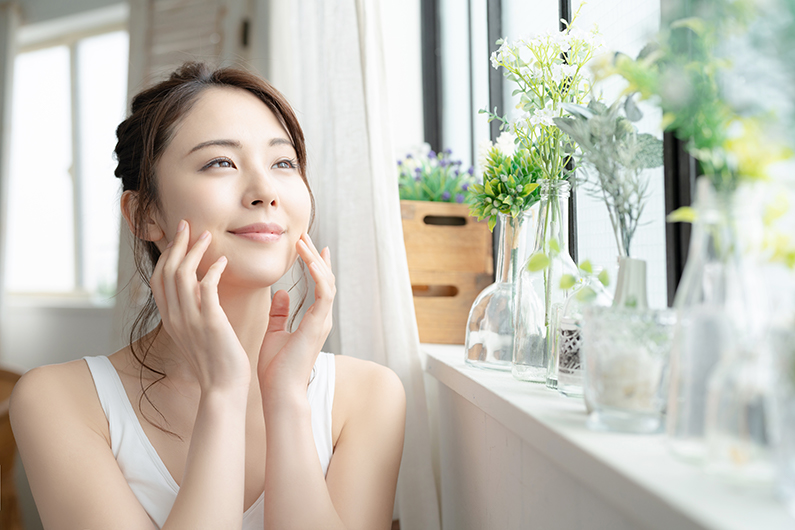 Speedy healing with no downtime
Believe it or not, the micropores created using our specialised device with Derlite Hydra Plus Treatment will close on their own within 15 minutes! That means by the end of the treatment, your skin practically starts to heal naturally thanks to the boost in collagen production stimulated by these micropores.
Unlike with traditional HA injection technique, the small pin-like injections created by manual injections usually require about 2-3 days to resolve, with some redness, stinging and itching to be expected for the subsequent days.
Amazing results for a wide range of skin conditions
From fine lines, wrinkles and sunken skin to fading away scars and blemishes – you name it, Derlite Hydra Plus Treatment can remedy it! Proven just as effective as HA injections, our signature Derlite treatment works by stimulating the body's natural healing processes from within to increase cell turnover and collagen production, resulting in plumper, smoother and more bouncy skin.
All in all, it is a highly effective aesthetic technique to rejuvenate the skin from within to return to its optimal state.
Safe and non-invasive procedure
Hyaluronic acid injections may carry some form of side effect risk due to potential needle allergy, which can be tricky for patients with sensitive skin or previous medical history of allergy reactions.
Good news is, you can be rest assured with Derlite Hydra Plus Treatment! Our advanced device is fitted with a pure (99.9999%) mono-crystalline silicon nanochip with proven excellent biocompatibility with the skin, rendering the treatment safe for patients who are in overall good health.
On top of all that, our signature Derlite Hydra Plus Treatment also comes with a triple boost of hydration with not one, not two – but THREE different types of hyaluronic acid! As the device delicately creates micropores on the skin to stimulate healing, it simultaneously injects a nourishing cocktail of skin-loving ingredients (Hyaluronic Acid, Double Hyaluronic Acid, Nano Hyaluronic Acid) to moisturise the outer layer of the skin, lock hydration from within and enhance water storage capacity for the cells.
The end result is plump, hydrated and glowing skin that bounces to the touch of a finger! This comprehensive treatment comes in 8 curated steps to treat wrinkles, facial scars, pigmentation and sunken skin, with long-term benefits of firmer and more radiant skin over time.
1. Deep facial and pore cleansing
2. Soothing scrub & exfoliation
3. Gentle whitehead & blackhead extraction
4. Derlite Hydra Plus treatment
5. Detoxifying facial massage
6. Mask application
7. Relaxing neck & shoulder massage
8. Final application of skincare products
[FIRST TRIAL PROMOTION] Only RM480 for Derlite Hydra Plus Treatment
For a limited time only, you can claim your first trial offer for Derlite Hydra Plus Treatment at only RM480 (̶U̶.̶P̶:̶ ̶R̶M̶1̶0̶0̶0̶)̶! Unveil clearer, brighter and smoother skin in just one treatment session in the hands of our skilled skin specialists – try it to believe it today.

Slots running out fast! Claim this promo now to reserve your slot.
Call us today: +603-9130 3500
Our outlets:
Cheras Leisure Mall
Kuchai Business Park
Lintang Pekan Baru, Klang
IOI Mall Puchong
Sunway Giza
IOI City Mall
Balakong
Damansara Uptown
Kepong