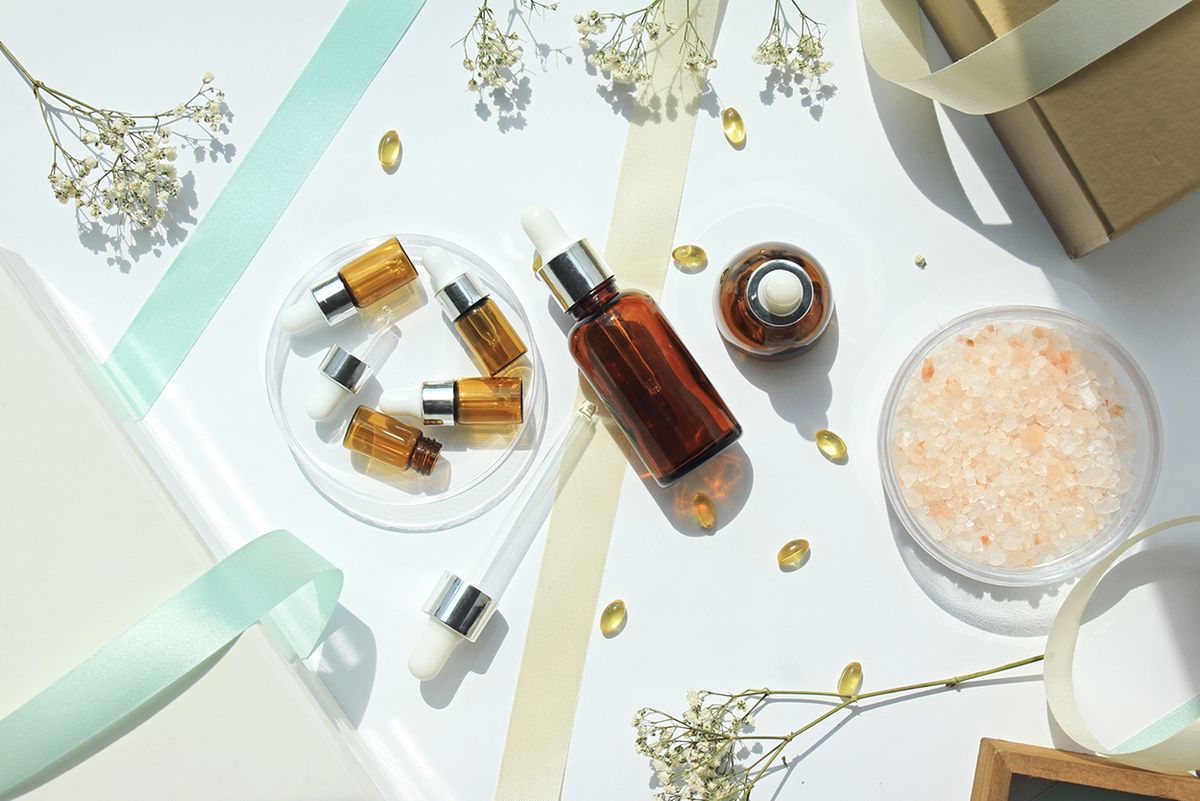 It can be easy to assume that something expensive must be worth its price. But when it comes to splurging RM200 for a tiny tub of moisturiser, does the same principle still apply? Ask any dermatologist and they'll reveal the truth – expensive skincare products are not necessarily superior compared to their regularly-priced counterparts.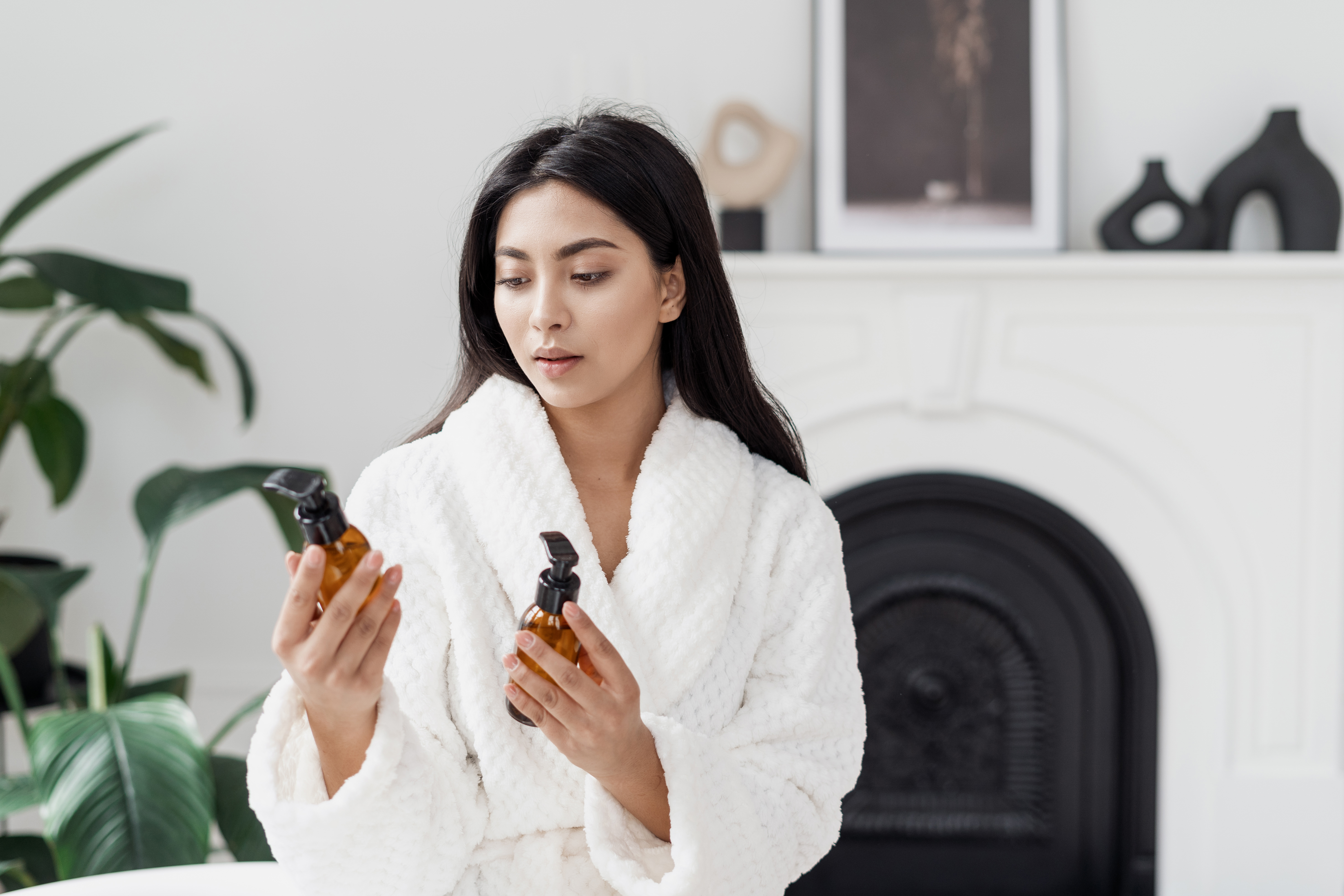 Why are they so pricey in the first place?
Fact is, there are plenty of reasons as to what makes a product expensive. The most common factor is that consumers are paying for the brand instead of the product. Take luxury skincare for example – more often than not, the money you're paying goes to marketing fluff and fancy luxe packaging with a trademark logo, rather than truly groundbreaking ingredients or breakthrough technology in skincare.
That said, there are certain exceptions to this. Many skincare lovers who splurge routinely may claim their favourite product to be truly one-of-a-kind; and therefore, worth every penny spent. Perhaps it could be a proprietary blend of skincare ingredients that is exclusive to the brand and therefore couldn't be found elsewhere, or an incredible formula that smoothes on like silk and absorbs in seconds. It could also contain higher concentrations of active ingredients such as retinoids, antioxidants and exfoliating acids to further justify the price.
Is there a better option to expensive skincare?
Suffice to say, there is little way of knowing whether an expensive skincare product can work wonders, until you've personally tried it. However, not all of us have the luxury of time nor funds to try and test products one by one, brand by brand.
The best alternative is to stick to our usual tried-and-true products that we know work for our specific skin type and skin concern, and choosing to invest instead in routine facial treatments that can deliver better results without any of the guesswork!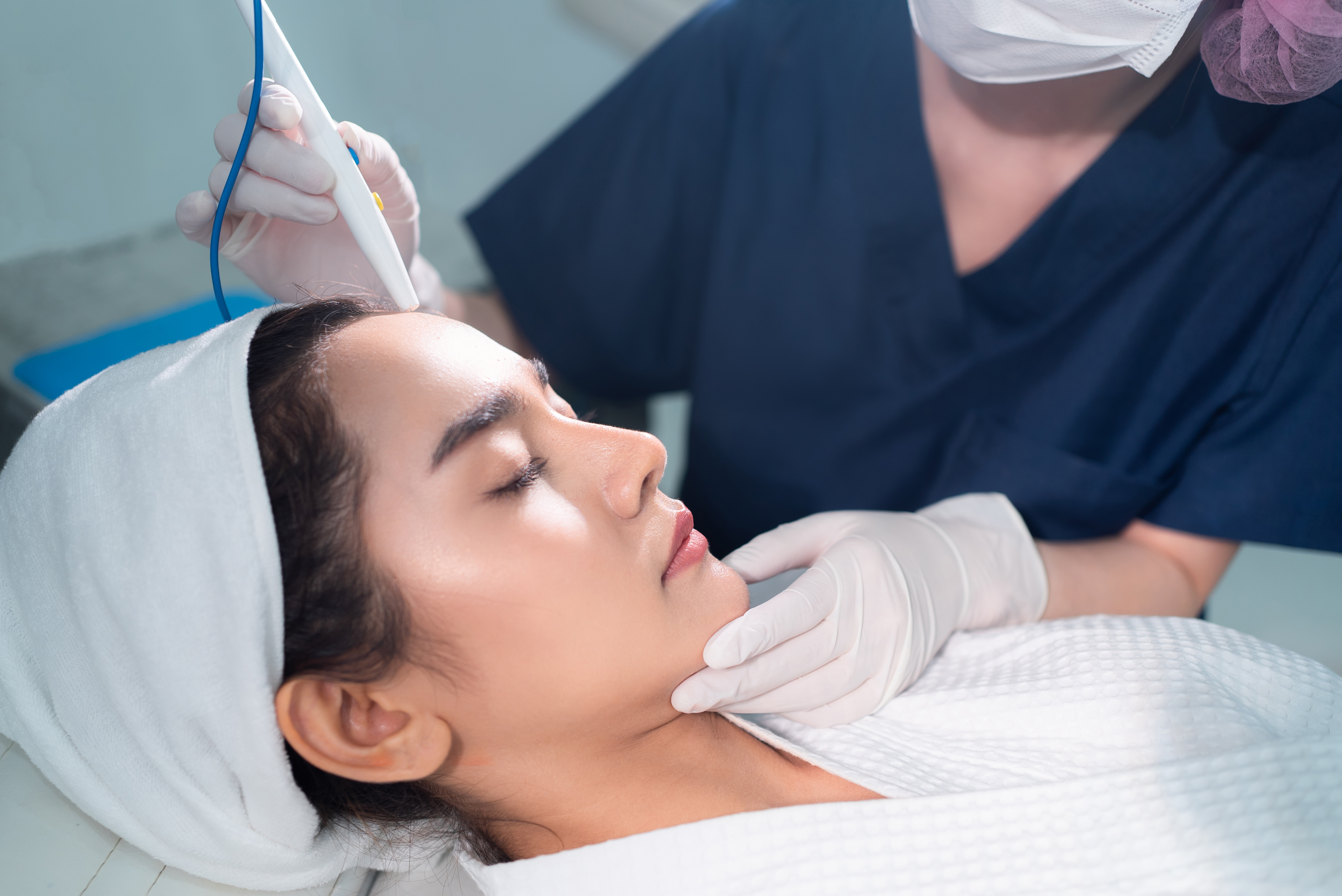 Why facial treatments should be part of your facial regime?
"But wait, aren't facials really more as a relaxing rather than functional ritual to pamper oneself?"
Think of professional facial treatments just like a visit to the dentist. You're still brushing your teeth everyday at home, just like how you practise a skincare routine regularly. But every now and then, it's still necessary to schedule a visit to the dentist to remove plaque build-up and monitor your overall dental health. It's the same for facials – there are specific services that only a professional skin center like Medic Deno can offer, such as the removal of blackheads and whiteheads, treating acne and analysing the skin to continuously fine-tune your skincare routine for best results.
Especially for people with troubled skin conditions with acne, clogged pores, scars or blemishes, this type of skin usually requires proper systematic care to treat the existing concern and revitalise the health of the skin to prevent a relapse of the condition. Most aestheticians recommend that people undergo a facial once a month or once every few weeks for proper maintenance.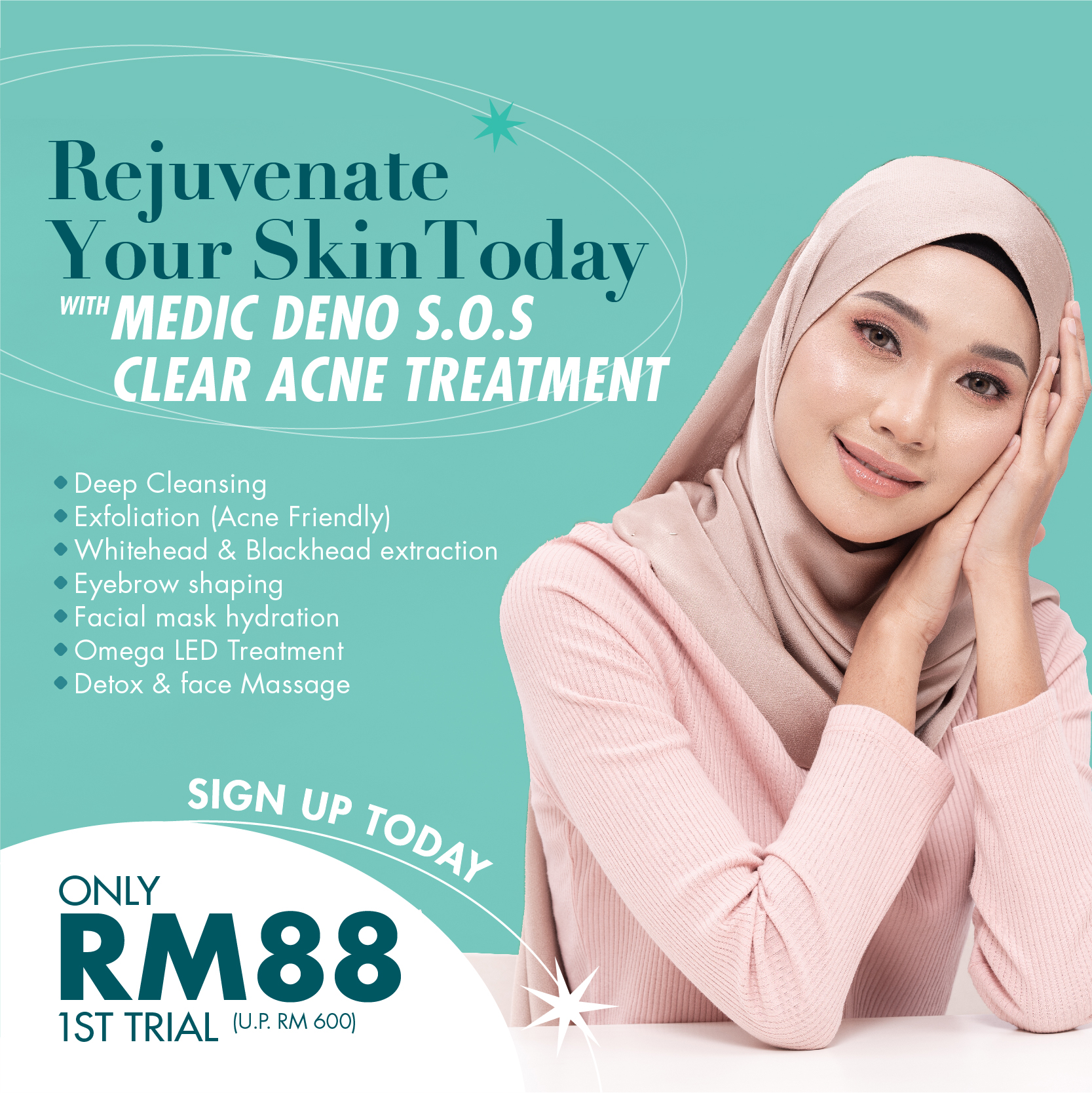 See results in just two weeks – Medic Deno S.O.S Clear Acne Treatment
If you're currently suffering from the occasional acne breakout, uneven skin and clogged pores, our signature S.O.S Clear Acne Treatment is the best answer to your skin woes. This comprehensive treatment comes in 7 curated steps to treat skin concerns and simultaneously invite you to a realm of pure relaxation in the skilled hands of our professional skin specialist.
Deep pore cleansing with medicated cleanser

Soothing exfoliation (acne-friendly)

Gentle whitehead & blackhead extraction

Eyebrow shaping

Deep hydration with facial mask

Omega LED treatment to boost skin healing

Facial detox with clarifying massage
[FIRST TRIAL PROMOTION] Only RM88 for S.O.S Clear Acne Treatment
For a limited time only, you can claim your first trial offer for S.O.S Clear Acne Treatment at only RM88 (̶U̶.̶P̶.̶ ̶R̶M̶2̶6̶0̶)̶! Unveil clearer, brighter and smoother skin in no time in the hands of our skilled skin specialists – try it to believe it today.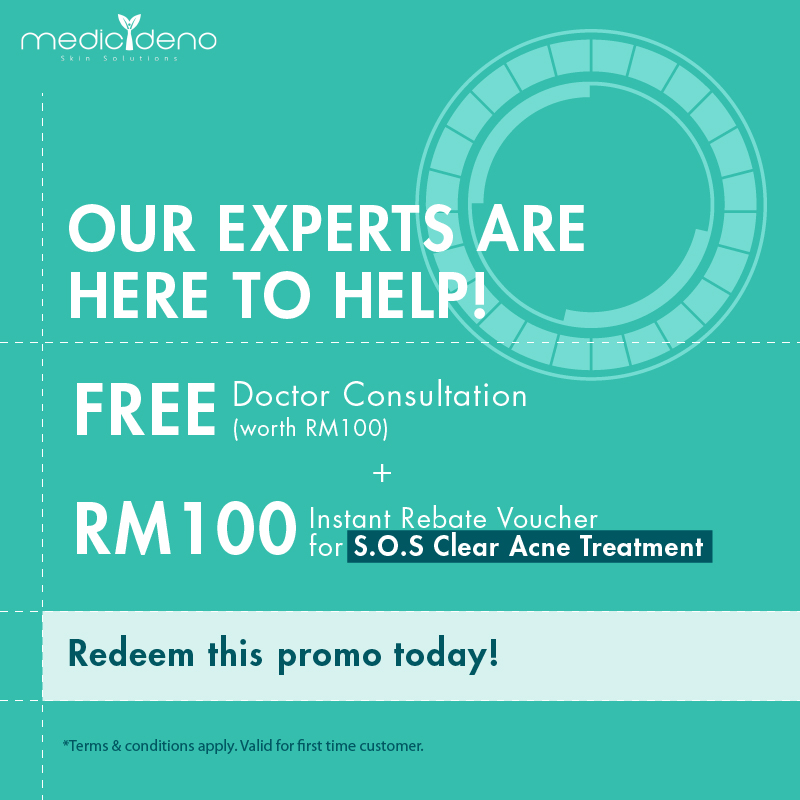 Slots running out fast! Claim this promo now to reserve your slot.
Call us today: +603-9130 3500
Our outlets:
Cheras Leisure Mall
Kuchai Business Park
Lintang Pekan Baru, Klang
IOI Mall Puchong
Sunway Giza
IOI City Mall
Balakong
Damansara Uptown
Kepong