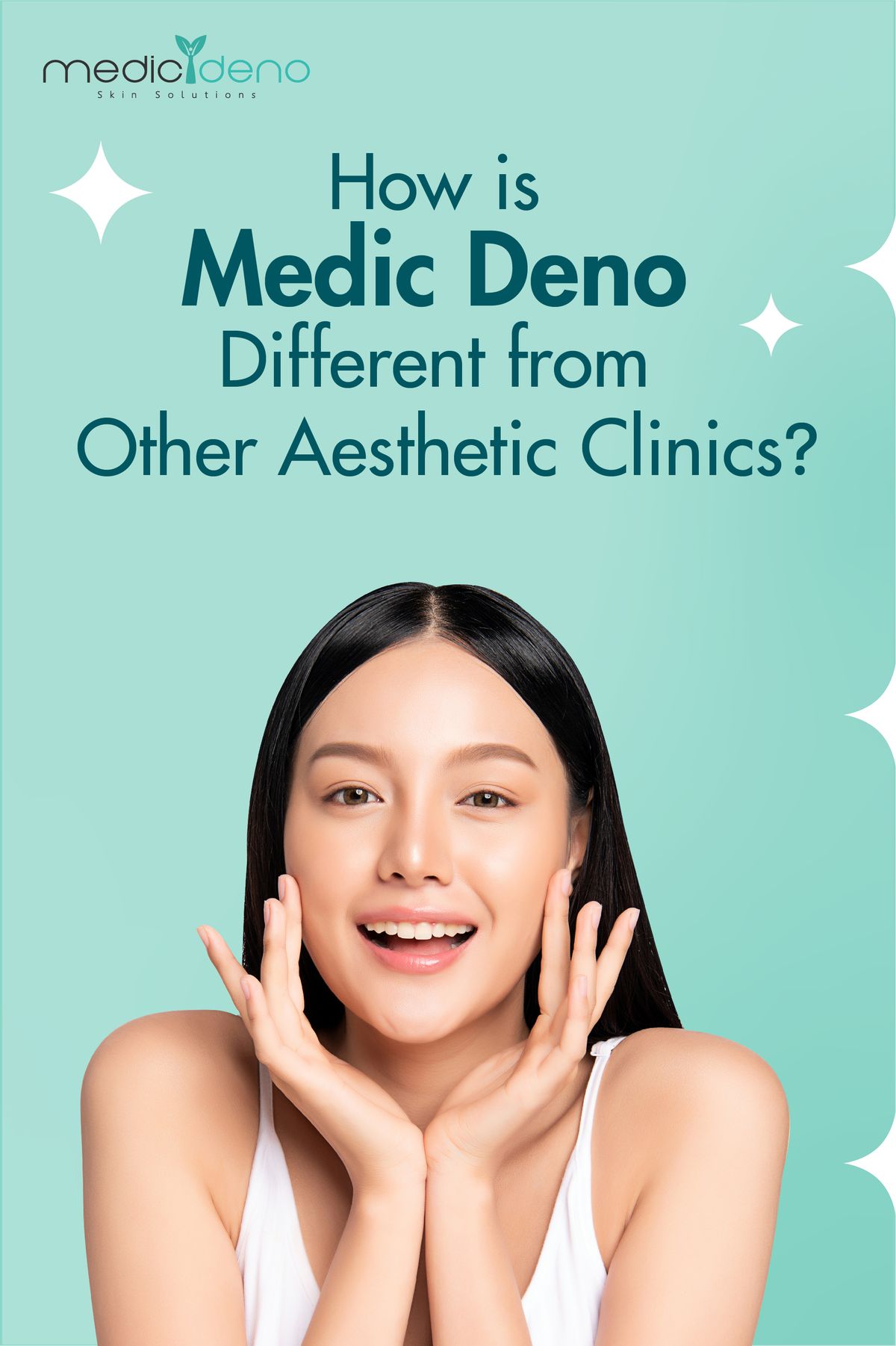 With the rise of aesthetic clinics, skin specialist centres and beauty salons around town, you would want to ensure that you're choosing the best professional establishment to address and remedy your acne condition. Unfortunately, it can also be quite common for companies to offer beauty treatments that promise impressive outcomes, but end up disappointing most of the time with ineffective procedures, unqualified aestheticians and lack of aftercare.
So, how are we different compared to other aesthetic clinics when it comes to treating acne? Here are four unique reasons why Medic Deno is your best choice when choosing a skincare clinic!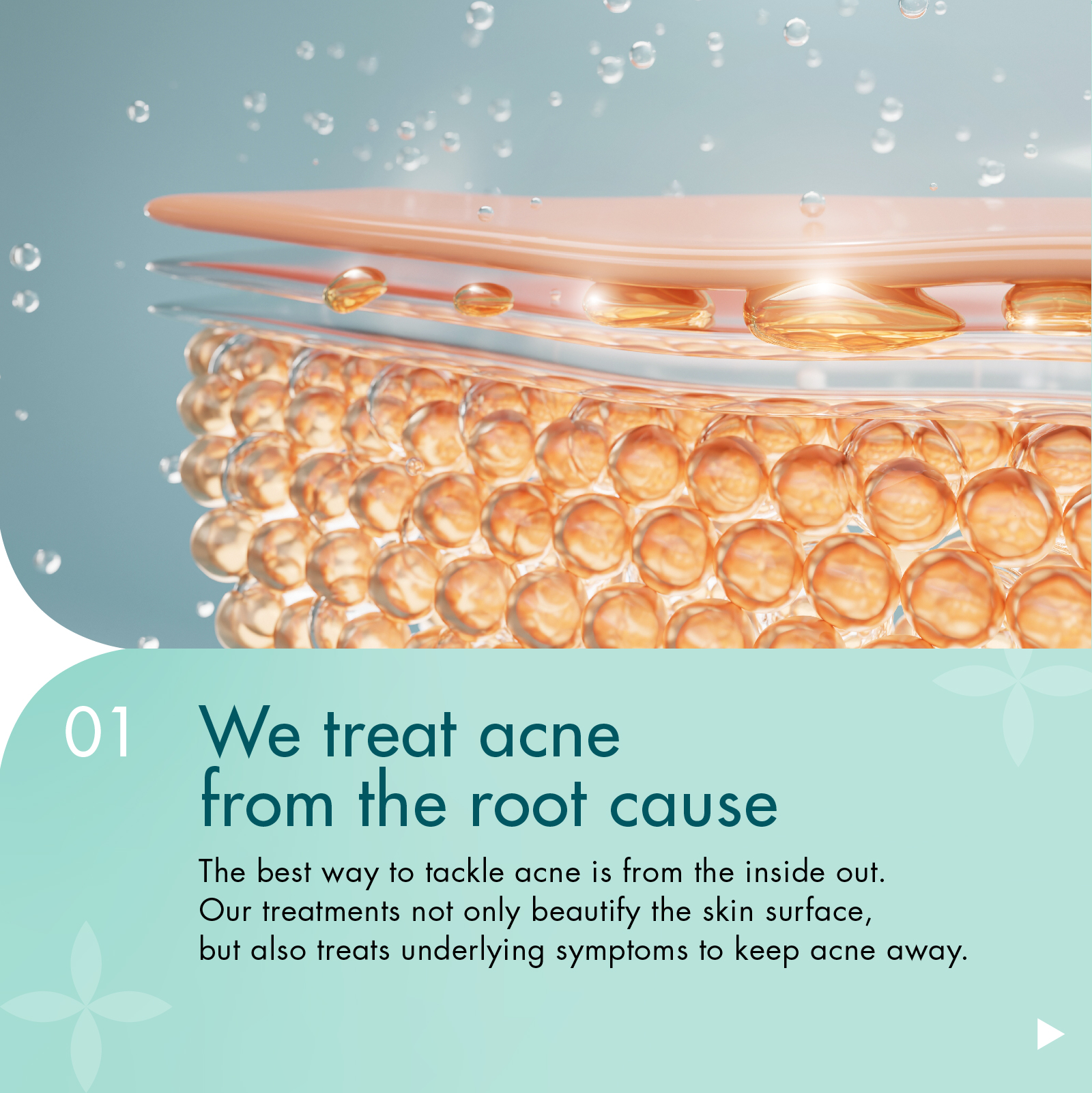 We treat acne from the root cause
Our holistic approach to tackling acne starts from the inside out. It is important to treat the underlying problems below the skin surface, starting from the pores where the root cause of acne lies. Once we have identified the potential triggers (overactive oil glands, bad lifestyle habits, etc), only then we will commence the treatment to repair and rejuvenate the skin surface.
Note: Some aesthetic clinics may only treat acne with cosmetic procedures to mask and cover up the problem, but acne will still persist over time as the root cause is not addressed.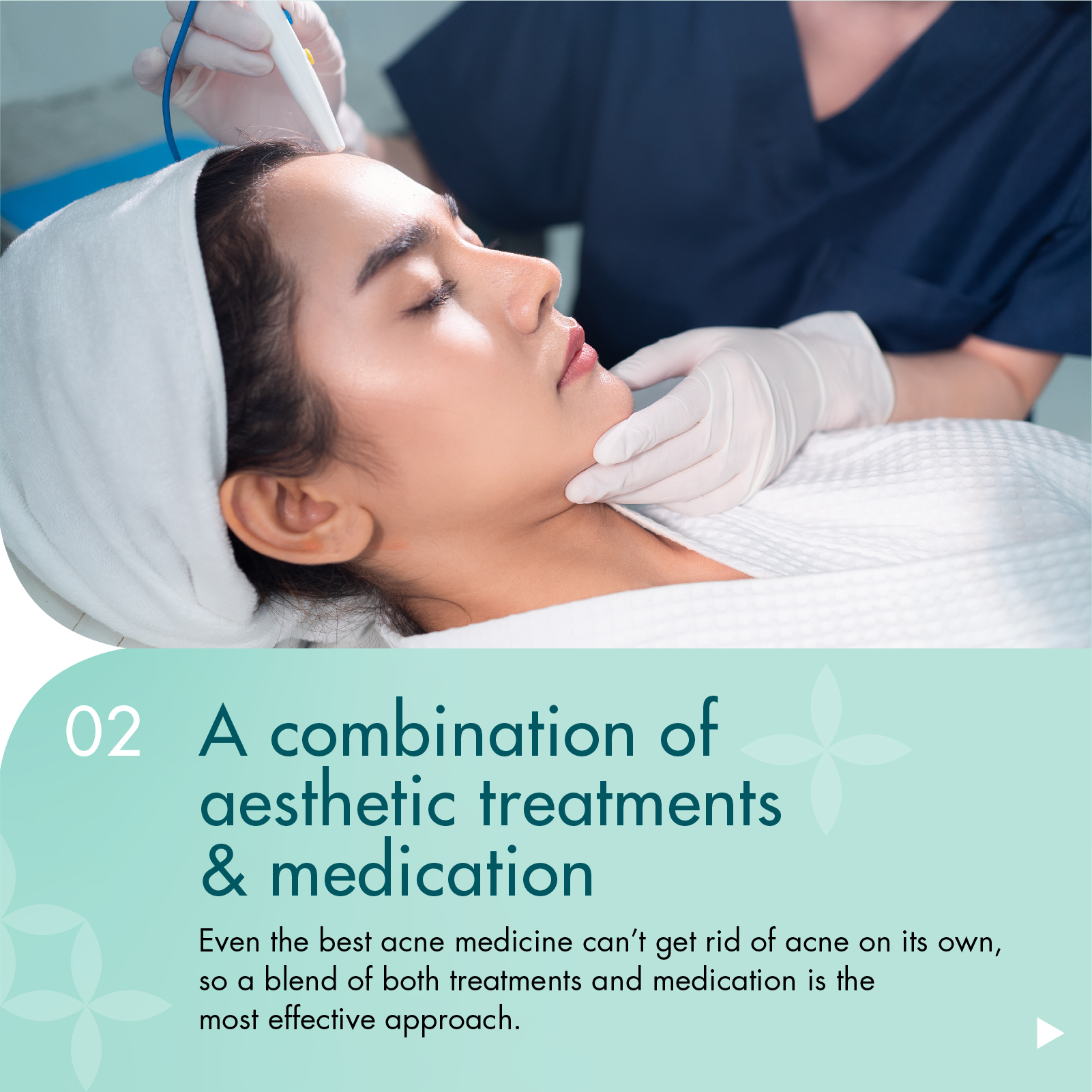 We use an effective combination of aesthetic treatments & medication
Even with the best acne medication, it is near impossible to treat acne at home on your own. A combination of aesthetic treatments supplemented with the right acne medication prescribed by a dermatologist is the most effective approach to yield the best results.
At Medic Deno, we have a series of specialised treatments from laser therapy, facial peels, LED light treatments and more – all of which are uniquely designed and catered for your specific acne condition.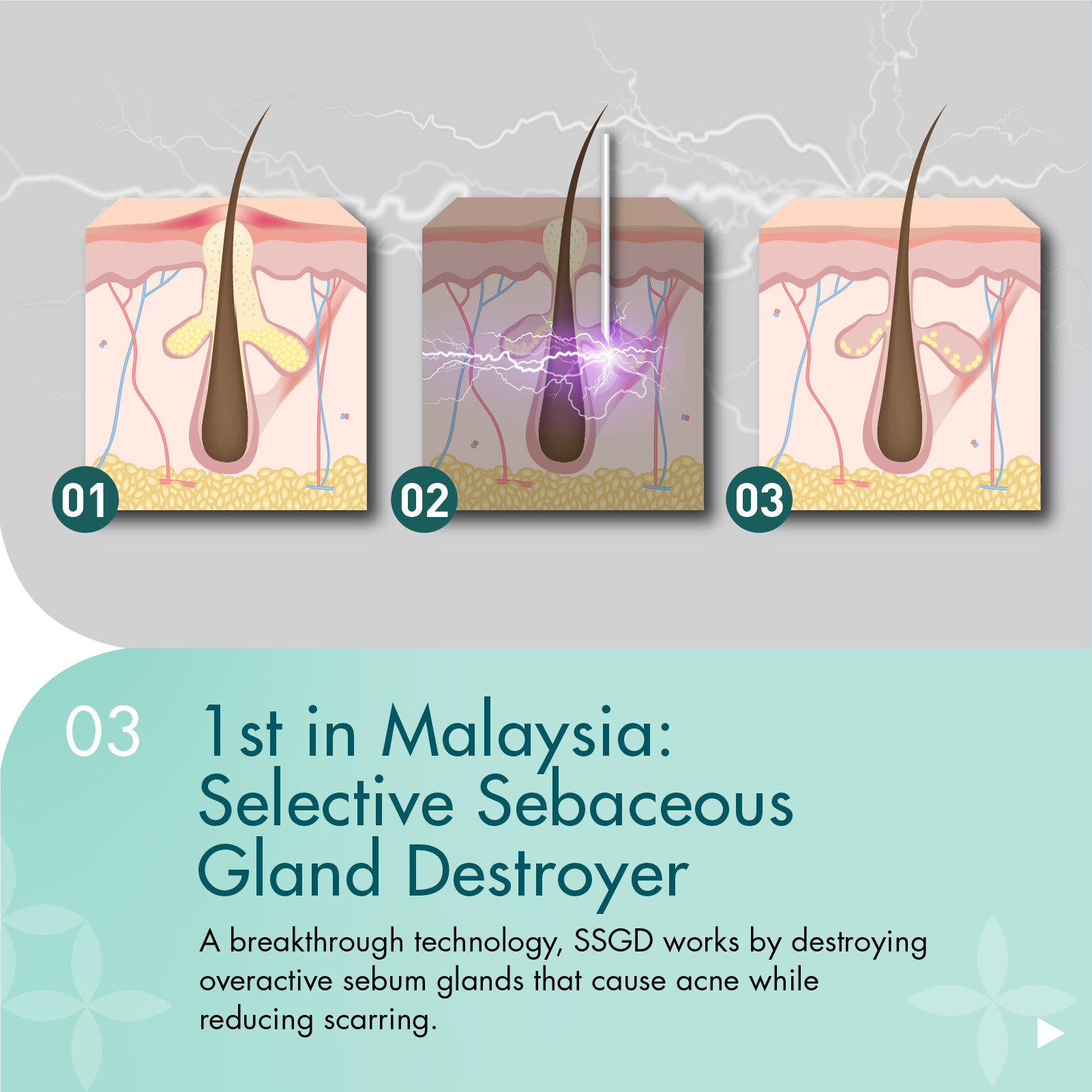 1st Acne Buster Treatment in Malaysia: Selective Sebaceous Gland Destroyer
Medic Deno is proud to unveil our latest SSGD breakthrough technology as part of our acne programme, the first of its kind acne treatment in Malaysia! Given that acne is most commonly triggered by excess sebum production, this state-of-the-art machine can precisely target specific overactive sebaceous glands to reduce oil production without causing harm to the skin.
With a consistent treatment regime, it can control and balance the skin's natural oil production to prevent future acne breakouts while also reducing facial scarring.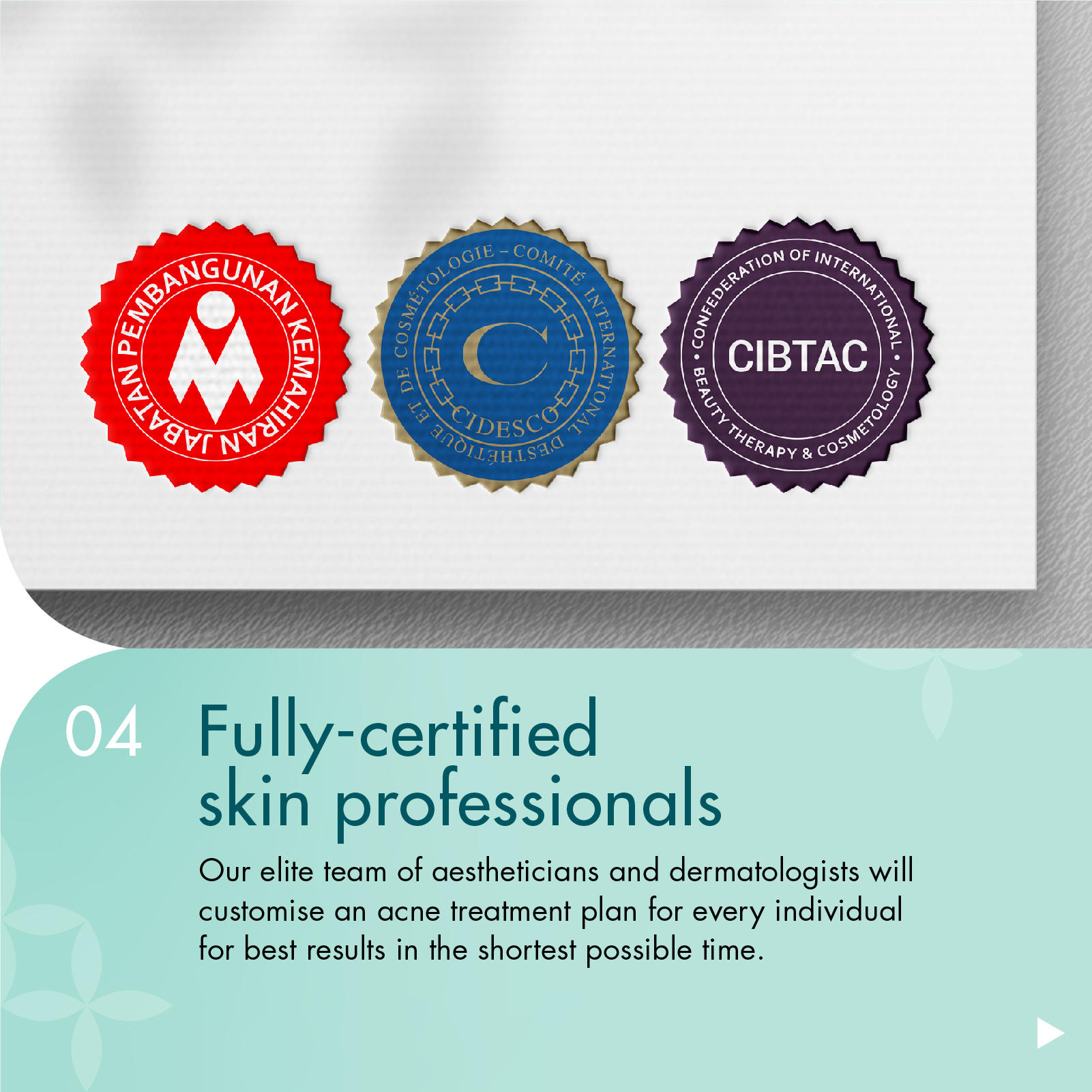 We are a team of professional dermatologists and certified aestheticians
At Medic Deno, rest assured your skin health is in the good hands of our professionals. Led by licensed experienced dermatologists with fully-certified aestheticians, our elite team of skin specialists will customise a tailor-made acne treatment plan for every individual for the best results in the shortest possible time.
Note: Unlike certain beauty clinics who are using only one treatment plan to treat all acne conditions, our professional establishment ensures every one of our clients will receive specialised care with a unique acne treatment programme according to their skin condition and concern.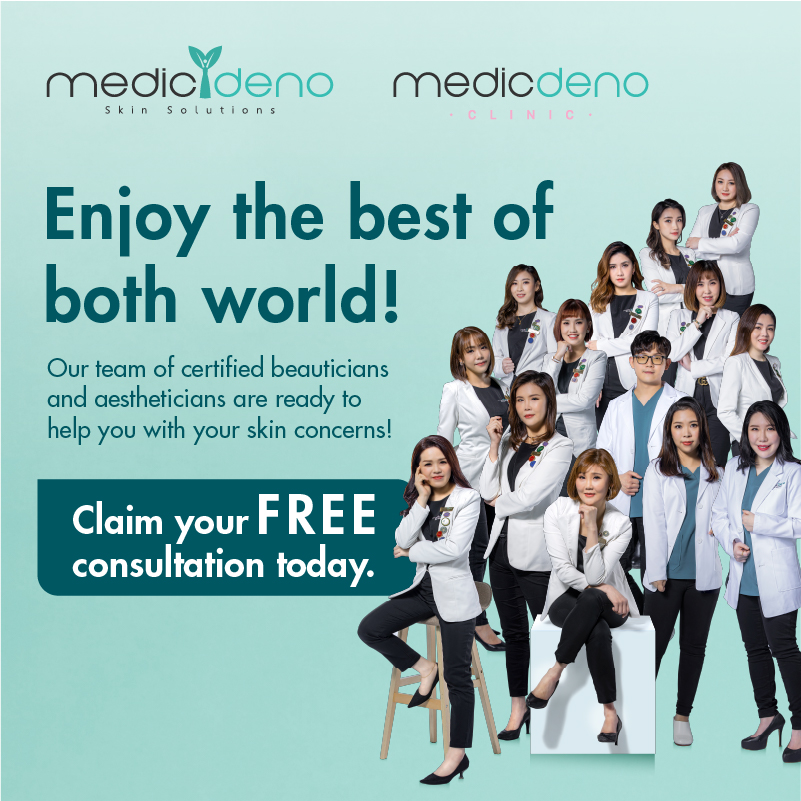 [LIMITED TIME ONLY] Claim your FREE Acne Consultation & Personalised Acne Treatment Plan at Medic Deno and enjoy our bestselling tailor-made SSGM9 acne programme at only RM120 for first-time trial!

Slots running out fast! Claim this promo now to reserve your slot.
Call us today: +603-9130 3500
Our outlets:
Cheras Leisure Mall
Kuchai Business Park
Lintang Pekan Baru, Klang
IOI Mall Puchong
Sunway Giza
IOI City Mall
Balakong
Damansara Uptown
Kepong